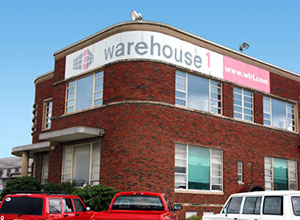 Warehouse1 Is Now Employee Owned
Warehouse1, an international provider of new and used warehouse and storage equipment, is now 100 percent employee owned.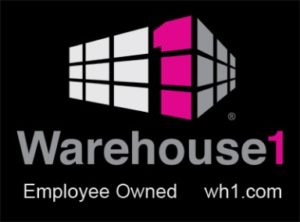 Mary Lou Jacoby founded the company, located in the Blue Valley industrial district, in 1986. She recently led the company's 49 employees through an Employee Stock Ownership Plan (ESOP).
An ESOP is an employee-owner program that provides a company's workforce with an ownership interest in the company. Only about 1,000 companies in the US are 100 percent employee owned.
As part of the ownership change, Jacoby will remain CEO and Gary Selvera will be Warehouse1 president.
Jacoby said that an ESOP was the perfect succession plan for the 30-year-old company because it allowed her "share the wealth" with employees who played a big role in the company's success.
"Warehouse1 has the most talented, skilled, and dedicated folks in our history," said  Jacoby. "I felt it was time to recognize the contribution they are making and let them reap the rewards. I'm excited to share the success we have had with our coworkers. They are the reason we have built the reputation and brand that we have. I'm excited to see the company grow in the hands of the people that helped make it what it is today."
Warehouse1 got its start when Jacoby saw opportunity where others saw trash. An auction company had a building full of old, used equipment at 33rd and Troost. Jacoby thought the retail shelving, storage cabinets, conveyor belts, fork lifts and other items that hadn't been already sold at auction could be resold to other companies if they were just cleaned up a little.
Jacoby struck a deal to buy the building from the auction company and repay the loan to them by reselling the used inventory. She sold it all in 60 days, and repaid the loan in 90 days. Warehouse1 was born, and Jacoby has been turning salvage into success ever since.
According to The ESOP Association, a national trade and advocacy group for companies with ESOPs, 90 percent of responding members reported in 2016 that ESOP implementation was a good decision that has helped the company. Additionally, 67 percent reported that the ESOP helped increase productivity.
"Each employee owner at Warehouse1 is a working partner and motivated to be totally engaged in the day to day operation of the business," Jacoby said. "This gives us a competitive advantage: every time you have contact with us, you are working with an employee owner who is invested in the success of your company and, as a result, ours."
In addition to providing warehouse and storage equipment, Warehouse1 offers layout design, installation and project management services for distributors, manufacturers and retailers. They work with companies across all industries ranging from startups to Fortune 500 companies and government agencies.