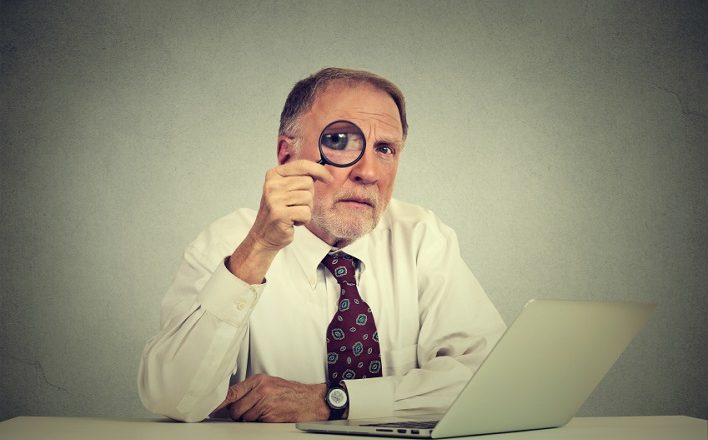 What the Government Wants to See in Small Contractors
Five tips for winning business from the government.
---
So you think you're ready to sell to the government, but is the government ready to buy from you?
Government buyers are a discerning group. After all, we trust them to make the right procurement decisions with our taxpayer dollars.
Convincing government buyers that you're a viable business partner who can help them achieve their goals requires a different approach from the one you're used to seeing in the commercial sector.
Here are some steps you might want to consider to boost your chances:
Team Up
Frequently, set-aside contracts are too big for a single business to handle. Teaming with other small businesses is a great way to provide the collective services that agencies often seek within one contract.
Teaming also gives small businesses the opportunity to build credibility for themselves and show proficiency not only to the government, but to other contractors.
American Express OPEN has put together a useful guide that includes best practices and tips on teaming.
Get a Mentor
In the government contracting world, mentors can make the different between success and failure. If you don't know the movers and shakers, find someone who can help you navigate the marketplace.
Here are some programs and organizations that can help:
»   SBA 8(a) Program // Certain small businesses may be eligible to participate in SBA's 8(a) program, a business development tool that features contracting as one of the program's vehicles to help small disadvantaged businesses compete in the federal marketplace. The program also includes a mentor-protégé program that helps businesses compete for government contracts.
»   ChallengeHer // The ChallengeHer campaign hosts events around the country to connect women-owned businesses with decision makers and procurement officials at federal agencies and prime contractors.
»   SCORE // Co-funded by the SBA, SCORE is a volunteer- based mentoring organization that can pair you with mentors across many fields of expertise, including government contracting—for free.
Demonstrate Strong Performance
When it comes to spending U.S. tax-payer dollars, government agencies look for companies with experience and a good track record, including on-time service delivery, reliable goods and on-budget execution. You'll need to demonstrate that your team is qualified and your industry reputation is strong. You'll need to give evidence of all these proof-of-performance capabilities when you bid.
Promote Government-Centric Value
What works in the private sector doesn't always cut it with government buyers. For example, your messaging and proposition need to position your value in the context of your ability to deliver against clear goals.
This is where proof of performance is vital, as is the ability to "governmentize" your sales and marketing collateral. Be sure to talk the talk and walk the walk as a reliable, low-risk solution provider.
Get Certified
Any small business that wants to compete in the contracting market needs to be certified according to SBA requirements. This basically means that you are officially recognized as a small business and can compete for small business set-aside contracts.
There are additional certification programs that can help improve your positioning and increase your chances of consideration for an award. These include:
»   SBA's 8(a) Business Development Program As mentioned, this is a valuable resource for readying firms for success in the contracting marketplace.
»   SBA's HUBZone Program // Provides preferential access to federal contracts for businesses situated in underutilized urban and rural communities.
»   The Service-Disabled Veteran-Owned Businesses program // Provides access to set-asides for exclusive competition among service-disabled veteran businesses.
»   Women-Owned Small Businesses (WOSBs) Gives women entrepreneurs access to certain set-asides designated for WOSBs.