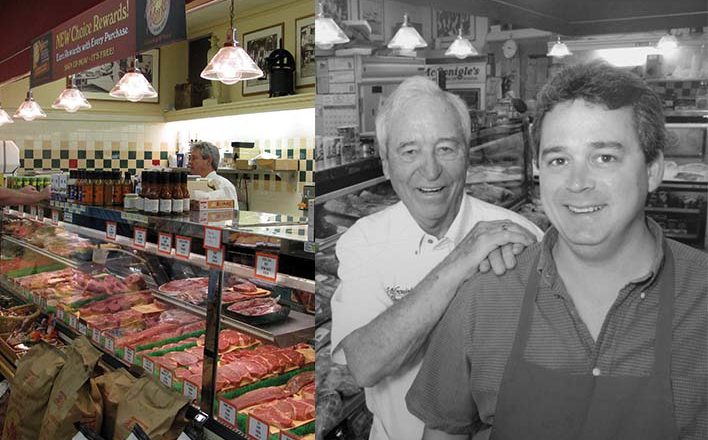 Where Quality is a Cornerstone
When McGonigle's Market opened in 1951, it operated on what were then the outskirts of Kansas City. But Bill McGonigle—a World War II veteran turned enterprising food salesman—was already building an operation that would endure for decades.
To distinguish his neighborhood grocery store from the era's emerging supermarket concept, McGonigle specialized in high quality meats and perishable goods. His son Mike assumed store management in 1983 and bought the business three years later when Bill retired.
"My father had the foresight to specialize and offer a high level of service," said Mike McGonigle, president and owner. "We went from a corner grocer to specializing in meat, seafood, produce, catering and a gift program, where we ship steaks nationwide."
McGonigle's premium beef, pork, poultry and game meats remain the cornerstone of the store's reputation in a competitive marketplace. "We maintain a high level of quality in a changing industry," Mike said.
A 30-year industry veteran, Mike still enjoys his work. "If you're not having fun doing it, then maybe it's not worth it."