It's hard to see through the forest when you're in the middle of it. Just like in life, the marketing perspective from the outside is often clearer than from the inside. 
We have experienced this over and over again with our clients—they become so hyper-focused on the details of their businesses that it becomes difficult, if not impossible, to see the bigger picture. Getting an outside perspective can provide much-needed clarity to figure out what the next move should be and how it will impact your business in the long run.
As a digital marketing agency, we make it our priority to help clients understand their starting points, what their problems actually are and the best ways forward. To give you a better idea of what an outside perspective can do for your business, here are some examples of how our team at MAKE Digital Group has done this with our clients.
Set the Foundation First
Honestly, this story resonates with pretty much all of our clients, but one situation stands out in particular: We had one client who signed with us, ready to hit the ground running on a marketing strategy. But as we assessed their current situation, we realized that:
Their website was 25 years old (which, in website years, feels like three centuries).

The new owners had a vision that far exceeded their predecessors—one that wasn't showcased in any capacity.

Their brand was, for lack of better words, nonexistent.
The good news was: They had an amazing client base, and business was booming. We worked hard to convince them that their real priority needed to be establishing a new brand, website design and holistic marketing plan.
The work we did elicited happy tears from the client (and if we're being honest, probably a few happy tears of our own as well).
Now, we have a solid foundation from which we can, and are, working from to create a marketing strategy that sets everyone up for success.
Rethink Your "Problem"
A lot of our clients come to us with a very specific problem: "I need more followers on Facebook," "I should be ranking for this keyword but I'm not" and, in this case, "We need a new website homepage to help us garner more engagement."
As a good partner, rather than taking them at face value, we started diving into the metrics to try and prove their theory. What we found was that their site visitors were actually highly engaged; they had good "time on site" metrics, good "pages viewed," etc. 
Their real problem was that new people were unable to find the site. 
Contrary to popular belief, redesigning a singular page on a website doesn't automatically trigger more website visitors. Flipping the switch on a new site isn't some mystical power that will lead to dollars and cents. 
What this client needed was a way to bring in more people. We identified an upcoming marketing campaign that could be used for this purpose and advised them on messaging and creativity that would really make a splash to help drive people into the website. 
We could have taken their theory (and their money) and given them what they said they needed. But our job as a partner is to make sure that they're first identifying the real issue at hand, and, in the end, it got them the results they were looking for in the beginning.
When Less Is More
My final example is one that can feel very counterintuitive to many businesses: the idea that, sometimes, less is more when it comes to marketing solutions.
One of our clients came to us with an email list of 25,000+ email addresses—something they were very proud of. But their email marketing initiatives kept getting blocked by spam filters. 
After some investigation, we realized the client actually had a lot of bad email addresses— meaning either they were out of date and invalid or the email was added without the users' consent. We suggested they needed to thoroughly (and we mean thoroughly) clean up their email list, which, to the client, was a very intimidating idea. 
And we understand: Most brands dream of having 25,000 email addresses in their email marketing system. But if a vast majority of those users aren't engaged, active or even accurate, having that many addresses can do a lot more harm than good.
At the end of the project, they now understand they have a highly engaged, active and valuable list of 5,000 names with an open-and-click rate that far exceeds the industry standard, which is far more valuable than a large list that jeopardizes the delivery. We helped them see how less can actually be more.
Now, not all of our stories are rainbows and unicorns like these. Sometimes the forest is just too thick for anyone, including us, to try and make a strategic route and plan of attack quickly. Good marketing takes time, trial, error and optimization. 
But most of the time, having someone on your side who is able to see your business through a different lens will help you set a strong foundation for success that targets the right problems and utilizes the right tools to make it happen.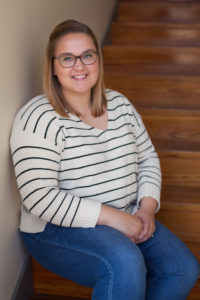 Lisa Frey is director of client strategy at MAKE Digital group, an innovative digital marketing agency that specializes in forward-thinking marketing strategies for small businesses. Lisa has 10+ years of experience creating and implementing marketing strategies for clients in a wide variety of industries. To schedule a free analysis of your current marketing strategy, email Lisa at lisa@makedigitalgroup.com.