Bridgette Williams, a longtime executive with the Heavy Constructors Association of Greater Kansas City, has been named to the top leadership spot in the organization.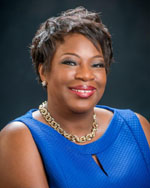 Williams will be the first woman and the first African-American to serve as executive director of the "Heavies." She had been the deputy director since 2010. Before that, she was the leader of the Greater Kansas City AFL-CIO.
The Heavy Constructors Association is a coalition of approximately 150 contractors and product and service suppliers who work on the region's roads, water systems, airports and other essential infrastructure.
"These are truly challenging times, but also times of great opportunity for the leaders of our country and our local governments to plan and implement upgrades to our infrastructure that will save lives and ultimately help boost our economy for the future," Williams said.
"It's essential that public projects where taxpayers are footing the bill are built by the best and most qualified contractors using the highly trained, highly skilled men and women of the construction trades. Quality work and safety are the hallmarks of the Heavy Constructors."
Williams also serves as board chair of the Economic Development Corporation of Kansas City.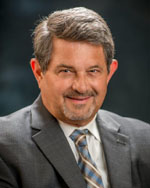 The previous executive director of the Heavies, Ed DeSoignie, is retiring, but he will stay through the end of the year and help with the transition. He led the association for 20 years.
"I am extremely pleased that the Board of Directors has selected Bridgette to continue the work of the association to address the underfunding of our public infrastructure," DeSoignie said. "Bridgette will do an outstanding job."
Barclay Hornung, the Heavy Constructors' president, praised DeSoignie for his service.
"We have been extremely fortunate to have had Ed DeSoignie at the helm for the past 20 years, fighting for the interests of our members and for the people of Missouri and Kansas whose lives are at stake every day on our roads and highways," Hornung said. "Ed has worked tirelessly with local, state and federal officials to encourage safety studies and push for much-needed improvements to our aging public infrastructure."