Big Ideas for Small Business
At Thinking Bigger Media, we have a simple mission: We want to help small businesses think bigger so they grow bigger.
We do that by sharing information and resources across a variety of platforms—monthly and annual magazines, weekly email newsletters, live events and this website.
No matter what Thinking Bigger Media product you choose, you'll find solid advice on finance, sales, marketing, technology, management, business law, regulatory issues, legislation, HR, business expansion and other facets of running a company. Plus, you'll hear the real-life stories of entrepreneurs just like you, people who have succeeded at business—and we'll tell you how they did it.
Meet the Owners & Publishers
Phil Singleton, Co-Owner & Publisher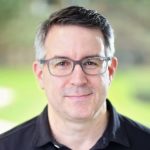 Phil Singleton is a web designer, an SEO expert and an award-winning author.
Since 2005, Phil has owned and operated a digital agency based in Kansas City.
In 2016, Phil and John Jantsch, of Duct Tape Marketing, co-wrote SEO for Growth: The Ultimate Guide for Marketers, Web Designers & Entrepreneurs.
SEO for Growth is an Amazon bestseller and has been listed as a top marketing book by Mashable, Oracle and The Huffington Post.
It's also been featured on MSNBC, Entrepreneur and Search Engine Journal, and was named by Forbes as the #1 SEO book on its list of "Essential SEO Books for Every Startup to Read".
Phil is also the author of a popular WordPress SEO plugin that has been downloaded over 400,000 times over the last two years.
Phil's latest startup venture, Podcast Bookers, is a service that helps marketers and executives get booked on established podcasts as way to develop authority and personal branding, improve SEO, and most importantly, generate new leads and sales.
Brad Burrow, Co-Owner & Publisher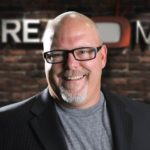 Brad Burrow has a full range of experience in a wide range of production disciplines, from broadcast, film and TV Commercials to high end B2B and B2C communications. He's directed national spots for PHITEN USA, ESPN, Lowes and The Golf channel.
Experience as a writer, director, producer, DP and editor. 18+years building a successful production company and has a variety of experience working with a wide range of talented people including Ken Griffey Jr., Trace Adkins, Joba Chamberlain, Josh Beckett, Bill Curtis and George Brett. He's also worked with a wide variety of clients including The Cincinnati Reds, KC Chiefs, KC Royals, Kansas University, PHITEN, Maryland University and many more.