It all started with some geraniums and a newspaper ad.
A young flower grower who primarily sold his products wholesale found himself with a bumper crop of the popular annual. So he placed an ad to sell the extra supply — and the community responded in droves to his high-quality flowers. 
What was originally planned as a one-time sale turned into an annual sale, and, before long, the business expanded into a year-round retail operation.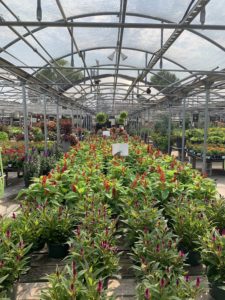 Fast forward more than five decades and the "family" in Family Tree Nursery is still at it, growing geraniums and selling them, along with thousands of other products, now at three garden centers in Shawnee, Overland Park and Liberty.
Jonah Nelson, manager of the Overland Park operation and part of the family's third generation, said that, even with the growth in retail, Family Tree has never lost its roots in producing flowers for its customers.
"We're farmers. We're just growing things on benches and in containers rather than in the ground, but the plants are the boss," he said.
The company sees its hands-on approach to production as an important component of quality control. It also provides important supply chain advantages. 
Last year, for example, when other businesses were struggling to maintain inventories and meet customer demand, Family Tree's local greenhouses kept the company on track. Nelson said a previously planned production facility expansion turned out to be providential.
"We were able to finish building our (new) greenhouses, grow more of our own product and then supply ourselves with products that were very short in the market at that time," he said.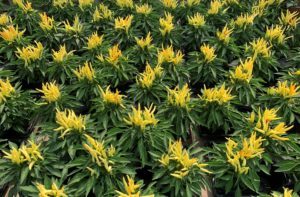 With ample supply at the ready, the team was able to scramble and come up with new ways of meeting customer needs during a time of uncertainty and government restrictions.
They set customer appointment times to limit the number of people in the garden centers. They erected a tent in the parking lot to display products in a sheltered, outdoor environment. And they created a website for people to order plants and pick them up curbside, resulting in Nelson and employees being re-deployed from other duties to pull carts, fulfill orders and load customer vehicles.
"It was the hardest thing we've ever done," Nelson said.
That willingness to think creatively and embrace change served Family Tree well then, as it has throughout its history. Now it's continuing to adapt as it looks to grow in other ways as well.
The Shawnee garden center is in the midst of a major expansion project, with two buildings razed on the property recently to allow for additional customer parking and to increase the size of the onsite coffee bar, Café Equinox.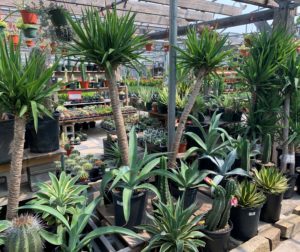 The company also has created an online brand called Equinox Plant Co. in response to shifts in consumer buying habits. This digital platform allows plants, plant food and ceramic pots to be sold and shipped nationwide.
And Family Tree deals with challenges head on.
Staffing is always a priority, Nelson noted, because nurseries are labor intensive and require effort on holidays, weekends, rainy days and 100-degree days.
"We have to do whatever the plant needs. It's not based on what schedule we have going on," he said.
So Family Tree attracts team members with an operating culture centered on service, quality and unity, mixed with passion and hard work.
It also strives to stay ahead of the seasonal nature of the business, beginning with an emphasis on flowers for decks and patios and garden planting in the spring.
The summer brings more houseplants, containers and interior décor before the fall season takes things back outside with chrysanthemums, fall coloring trees, pansies and vegetable cold crops such as cabbage, kale and lettuces.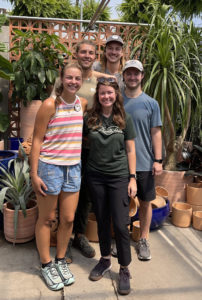 Winter offers a "holiday explosion" filled with garlands; wreaths; fresh-cut and artificial trees; and arrangements of cut greens.
Through the seasons, the company's buyers look to trends such as the Pantone color of the year to draw inspiration and identify what people will be wanting to see in the garden centers. They also keep an eye on flower varieties coming to market for the first time for customers to enjoy.
Beyond growing and selling premium plants, though, Nelson takes his company's responsibility a step further. He wants to give customers proper advice on where and how to plant things so they will not just survive but thrive.
"There is a difference between surviving and thriving," he said. "A plant can survive for a really long time in an adverse environment, but for it to thrive and actually produce what it's supposed to, whether that's beauty or fruit or vegetables … we have to give really good education."
Nelson finds it incredible to think of the various ways his family's flowers, plants and trees have impacted people's lives over the years, from shading homes and reducing energy costs to being part of life's impactful moments such as birthday parties, graduation celebrations and Mother's Day dinners.
"We provide an experience that people get to enjoy and live in for a long time," he said.
Chad Bettes is an award-winning writer and editor-in-chief of Thinking Bigger. He earned his master's degree from the William Allen White School of Journalism at the University of Kansas.