A city program that opens doors for young, innovative companies led RFP365 to a big win. Co-founder David Hulsen explains how the opportunity came together.
Landing a large client can be a major boost for a young business, and RFP365 recently signed one of the biggest in the metro area: the City of Kansas City, Mo.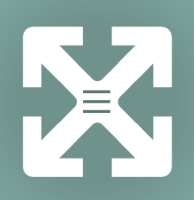 The early-stage company has developed a platform where buyers can easily track and receive bids from vendors and suppliers. (They also offer a full-service platform for suppliers.) The city has signed an agreement to use RFP365's service to manage about two dozen requests-for-proposal (RFPs) over the next several months.
The contract with the city represents a big opportunity for RFP365 … and a small change in philosophy. Originally, founders David Hulsen and Stuart Ludlow wanted to avoid government agencies as clients.
Why They Avoided Government Customers at First
"When we were doing pitches early on about our idea and trying to get feedback from the community, I had a slide that said 'no government,'" Hulsen said. "We always said we would never go after the government because of the complexity and the long lead times."
Hulsen remembers approaching one local government about using RFP365. He was told that they couldn't discuss software for improving the RFP process until the government had issued an official RFP.
Why KCMO Is Different
Kansas City, Mo., is different because its leadership, including Mayor Sly James, has pushed its departments to use local companies with innovative new products and services. Hulsen praised the city's approach.
"They want to be more efficient, and they want to buy locally when possible," he said.
In fact, Kansas City has an "Innovation Partnerships" program that introduces up-and-coming companies to potential clients in the city government. Thanks to Innovation Partnerships, RFP365 was able to meet with the right person at City Hall. Within an hour, that person had approved a pilot project where the city would try out RFP365's service.
The platform offers several benefits for municipal clients that decide to use it. For starters, it's more transparent. A procurement officer doesn't have to guess how many vendors might bid on a proposal. RFP365 shows how many companies have viewed an RFP and how far they are in the application process.
Advice for Pursuing Government Customers
Young companies should make sure their clients have skin in the game, Hulsen said.
Kansas City is paying for RFP365's service. But some governments will ask for free initial service or will request special features that take time and money to build. Companies should avoid doing custom work unless the government agency commits to a long-term contract, Hulsen said.
Having Kansas City as a client will provide RFP365 another benefit: greater credibility with other large municipalities. Before they try out a new service, a lot of cities want to know who else has tried it. Kansas City has good "name recognition," and the relationship is proof that RFP365 can service a major client.
"The more public institutions we get on the platform," Hulsen said, "the better."
(Pictured: RFP365 co-founder David Hulsen)