When Thomas Shyver was asked to close out a fledgling company in 1993, he answered the call. But after assessing
the situation, he and his wife Charlene decided to buy the company—then called Royal Mechanical Services—rather than shut it down.
Then and Now
The first iteration of the company started as a subsidiary of Electronic Realty Associates (ERA) in 1972. The subsidiary, called Royal Home Protection, provided home warranties nationwide. But in 1988, Lennox Industries needed services in the commercial market, and Royal Mechanical Services was created. Pizza Hut signed up the young company to install large new ovens in its stores throughout the country so they could launch their Bigfoot pizzas.
By 1993, ERA had decided to close Royal Mechanical Services. That's when the Shyvers stepped in and purchased it instead. They moved the company to the basement of their home in southern Johnson County, near 164th and Metcalf, incorporated it, and got busy turning it around. They signed on their first client—Hallmark—for HVAC services for their store portfolio.
As the company grew, it added more services: plumbing and electrical; life safety; signage; locks, gates and doors; construction; IT; infrastructure; security and a suite of other services, including everything necessary to do high-velocity national rollouts and be an integrated solutions provider.
Fast forward to 2017, and the company—renamed Royal Services—is celebrating its 25th anniversary. The couple's sons now run the company. Brad Shyver is the CEO, Nathan Shyver is the director of finance and IT and Tim Shyver is the director of customer solutions. They and their team of nearly 40 employees and a network of contractors help major companies with project and facility management.
While Hallmark is still a Royal customer today, the company has won several other large corporate accounts and government contracts nationwide. Among their other clients are Sprint, Honeywell, Helzberg Diamonds, Soft Surroundings, T-Mobile
and others.
As it has been from the beginning, the company's goal is to partner with customers to deliver superior project management, innovative programs and a single point of accountability for facility solutions so their clients can focus on their core business.
Customer-Centric
Although Royal leverages technology to work their magic for customers, they never let technology replace the relationship.
"We keep our customers at the center of every decision we make," said Brad Shyver. "We hire technical experts who pride themselves on being able to solve any problem at any time of day to keep our customers' businesses running smoothly. By providing one point of contact, we streamline the communication process and provide 24/7/365 support."
Royal Services has four departments: Facility Maintenance, Networking, Government Services and Construction. "This allows us to be a turnkey solution for our clients," said Shyver.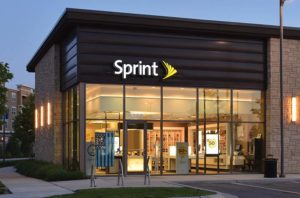 They have also developed a proprietary activity-tracking management software called RAZOR that houses all their data on service calls, work progress and assets.
"RAZOR is integrated into everything we do and is invaluable in assisting us with communications and decision-making," said Shyver. "Customers can monitor capital expenditures, request service, create reports and access other information from a single digital platform."
The Royal staff is dedicated to delivering on the five pillars that form the core of the company's philosophy:
Ownership and accountability of all aspects of the customer relationship
Professionalism in all communications and client endeavors
Tenacity to develop a mindset of excellence
Innovation to develop creative, cost-effective solutions
Collaboration that includes the free flow of knowledge and information via honest discourse and open dialog
Servicing the Community, Too
In addition to being dedicated to its client base, Royal is committed to serving the local Kansas City community they are a part of. Their Community Outreach Program contributes to Blue Valley School District food and school supply drives, Operation Shoebox (which serves military troops), the i-ROK Foundation to combat pediatric cancer, and Ms. Wheelchair Kansas.
Brad Shyver is quick to point out that although the company is a family business, their extended family of employees, vendors and clients have contributed greatly to the company's success over the past 25 years.
"We are extremely proud of this achievement and the impact we have had on the Kansas City community. We have reached this milestone through the hard work and dedication of our incredible team, our culture of providing world-class service, and our partner vendors. We are also very grateful to the many clients who have trusted us to provide them with support for their facilities," he said.
Royal Services | 19175 Metcalf Avenue, Overland Park, KS 66085 | (800) 728-1155 | www.royalsolves.com "Service that Solves"