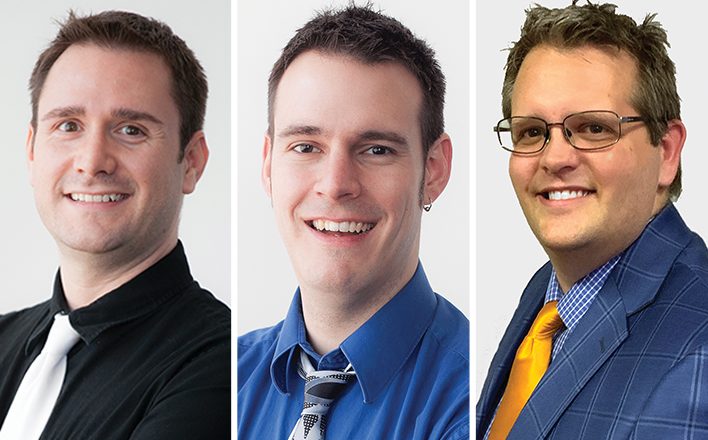 Digital Maelstrom
ENTREPRENEURS // Jeff Stice-Hall, Kristopher Stice-Hall, Michael Huston-Lowry
LOCATION // Kansas City, Mo.
FOUNDED // 2006
EMPLOYEES // 5
IT consultancy Digital Maelstrom advises clients on custom software, IT operations, IT security and strategy.
Founded by Jeff Stice-Hall, the company grew slowly at first but was able to tackle more and bigger projects by bringing on co-owners Michael Huston-Lowery and Kristopher Stice-Hall. Now with five employees, the company's 2018 revenue and profit nearly doubled that of 2017.
The company's goal is to guide customers through complex issues.
"We enthusiastically dig in to find solutions to their problems, offer targeted advice regarding their toughest challenges, and stand ready to step in whenever they need us," said Kristopher Stice-Hall. "In this way, we build ongoing trust with our customers."
After a strong year, "we next intend to continue 'putting the gas pedal down' in order to accelerate the growth patterns of 2018," Kristopher said. "We've learned how planning, budgeting and execution has to be incorporated into every fiber of the company. "
"It is not unusual for us to hear from a potential customer during our sales process about how badly they've been burned by other tech companies, who often shove them onto an ill-fitting path rather than take the time to find the right one."