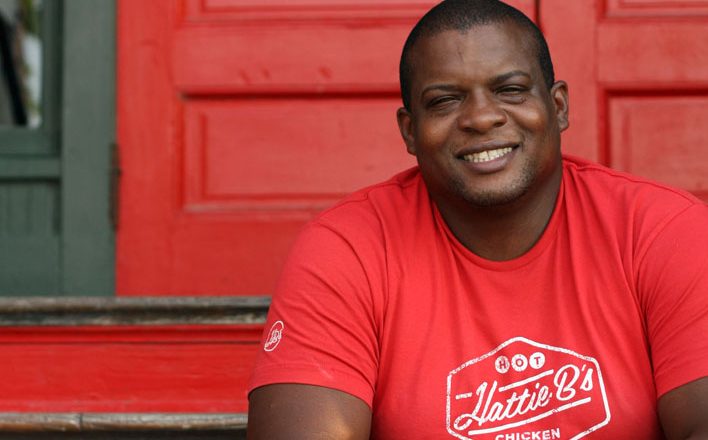 EJ's Urban Eatery Updates 'Meat and Three' Meals for KC Diners
When it launches next month in the West Bottoms, EJ's Urban Eatery will bring a classic style of Southern dining to Kansas City.
The restaurant – whose owners include executive chef John C. Smith and wealth manager Erik J. Gaucher – will operate on a Meat and Three model. Popular in the South, it means that diners can select a meat entrée and three sides for their meal.
"All throughout the American South, old-school Meat and Three restaurants offer affordable, customizable meals," Smith said. "Now, we are bringing that same idea to Kansas City but with a serious upgrade."
EJ's Urban Eatery will be located at 1414 Ninth St. It'll operate a little differently from traditional Meat and Three restaurants, which function almost like a "cafeteria-style luncheonette." Instead, EJ's customers will stop at the host counter and select their dishes from a chalkboard menu – the food will be delivered to their tables.
Meat choices will include dishes such as the espresso-rubbed smoked brisket with Alabama white barbecue sauce and the roasted rainbow trout, served with almonds and brown butter. Summer succotash and Lake Charles dirty rice are examples of sides. EJ's will also be open for breakfast and brunch, and that's when it'll serve its fried chicken sandwich and shrimp and grits.
"We know the first Meat and Three luncheonettes were created because locals were looking for a taste of home during the midday," Smith said. "I took this same idea with the menu, but with a more modern twist that will appeal to a variety of tastes."
After it opens for business, EJ's Urban Eatery will serve breakfast and lunch from 7 a.m. to 3 p.m. Tuesday to Friday, with dinner served from 4 to 10 p.m. on Friday and Saturday. There will also be a Saturday brunch from 8 a.m. to 3 p.m. Eventually, the owners want to extend the schedule to offer Happy Hour on weekdays and a Sunday brunch.