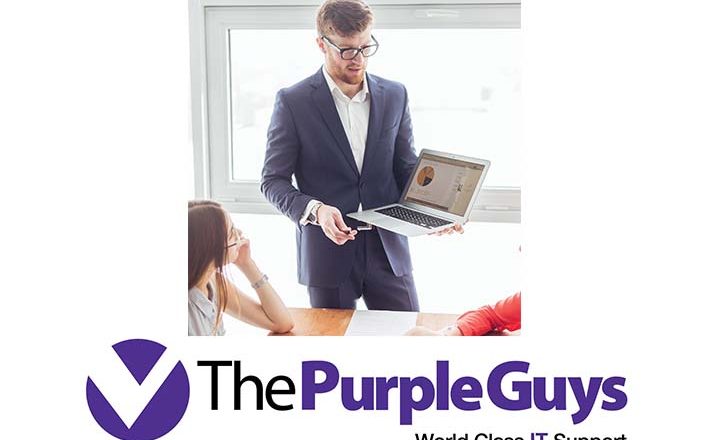 The Fifth Major Growth Strategy Nobody Talks About: Managed IT Support
SPONSORED POST | The average business growth strategy involves the usual suspects: market penetration, market development, product development and diversification. And, then once you have an idea or target to pursue, there is still a significant amount of time, money and energy required to translate your strategy into action.
There is a fifth growth strategy nobody talks about: Kansas City managed IT services. The usual suspects don't matter if the IT structure isn't in place to handle impending growth. With the right IT support in place, it's quite possible for a business to grow with less hassle.
If it sounds too good (and easy) to be true, consider the benefits business owners who've successfully transitioned to managed IT support report.
Flexibility
Companies need the flexibility to expand and contract along-side business and sales. Maintaining desktops takes long-term manpower. Updating a server network requires short-term manpower. Managed IT support offers the flexibility to scale up and down to handle spurts and continuing growth.
Efficiency
An efficient way to finish a specialized IT task is to hand it over to a business computer support expert. When a company doesn't have an in-house expert, managed IT support provides the depth of experience where and when it is needed most. Efficiency spurs exponential growth.
Peace of Mind
Any outsourced service provider, including business computer support, has a single focus: delivering IT support at a pre-determined, manageable cost. This should give any business owner a level of comfort and security, knowing IT is operating at capacity. However, some managed IT support services don't provide that level of comfort because of slow response times. You want peace of mind? Choose a managed IT support provider with 24-7 monitoring.
Resource Allocation
Your go-to internal tech people have other duties on their plate, and their valuable time could be used many other ways. Outsourcing
computer support results in paying only for the resources you need, and letting staff focus on their core jobs.
Improved Service
To maximize efficiency, your employees need to rely on quality customer support. Are your employees receiving top-notch service? Are they happy with the IT service provider's response time and solutions? If not, a change should be made to a better provider.
Focus on Core Business
Business owners understand working on the business rather than in the business. When leaders are planning, developing, selling and managing, they are growing the company. Managed IT support allows business leaders to grow the company, not troubleshoot the network.
Choosing a Growth-Minded Managed IT Support Provider
Here are questions to ask when choosing managed IT support:
Does the provider have experience with your specific network system?
Is the provider staffed sufficiently to immediately respond to support requests?
Does the provider include the services you need most in the recurring fee at a fixed rate?
Does the provider include forward-thinking recommendations for your IT needs and growth projections?
Does your provider offer an all-inclusive level of outsourced services—a bumper-to-bumper relationship that includes replacement costs?
The Purple Guys provides reliable and responsive computer support for small and mid-sized businesses. Since 2001, we've helped businesses grow and gain greater return on their IT investment through innovative technology solutions and business-friendly flat rate fees.
Learn more about the all-inclusive managed IT services The Purple Guys offers for small and mid-size businesses by visiting www.purpleguys.com.