J. Rieger & Co. to launch innovative guest experience, taps new hospitality team
Local distillery J. Rieger & Co. recently announced massive expansion, including a new hospitality team and a 60,000-square-foot innovative guest experience.
The historic distillery at 2700 Guinotte Ave. will launch its new brand experience in mid-June, located in Kansas City's historic Electric Park neighborhood. The guest experience will include a 40-foot slide between floors, a custom whiskey bottling station, a 3,000-square-foot Kansas City history exhibit and two full-service cocktail bars.
"As we prepare to open our doors this summer, we are entering a new chapter of the J. Rieger & Co. legacy in Kansas City," said Ryan Maybee, co-founder and VP of sales and hospitality, in a release. "With this expansion, we can add a visitors' experience to our story while investing in our city and community."
An alumnus of Thinking Bigger's 25 Under 25 Class of 2017, J. Rieger & Co. was initially established in 1887 but was a casualty to the Prohibition era in 1919. Maybee said that when the brand first relaunched in 2014, the company focused primarily on resurrecting the brand; now, the distillery can switch gears to increase its production capabilities, its staff and its distribution.
"We are extraordinarily proud of the national growth and recognition that we have accomplished and will apply that same high standard to shaping the future of our new home here in Electric Park," Maybee said.
The new hospitality team
Under the direction of Maybee and president and co-founder Andy Rieger, J. Rieger & Co.'s new hospitality team will manage all aspects of the distillery experience, from creative cocktail development to operations, events management and group tours.
The newest additions to the team are:
Joe Hines, general manager—retail operations, who served most recently as the head of beverage and hospitality operations for Union Station in Denver.
Andrew Olsen, beverage director, the only bartender selected for Zagat's 30 Under 30 list in 2017, and the former bar manager at James Beard award nominees Bluestem and Rye in Kansas City.
Andi Ryan, hospitality director, a 16-year industry professional and Kansas City native who honed her craft at The Rieger before moving to Chicago to work in service at Michelin-star recipient Boka and in management for The Robey Hotel.
Amber Benton, event sales manager, a local who has staged some of Kansas City's most high-profile conferences, galas, corporate meetings and personal celebrations.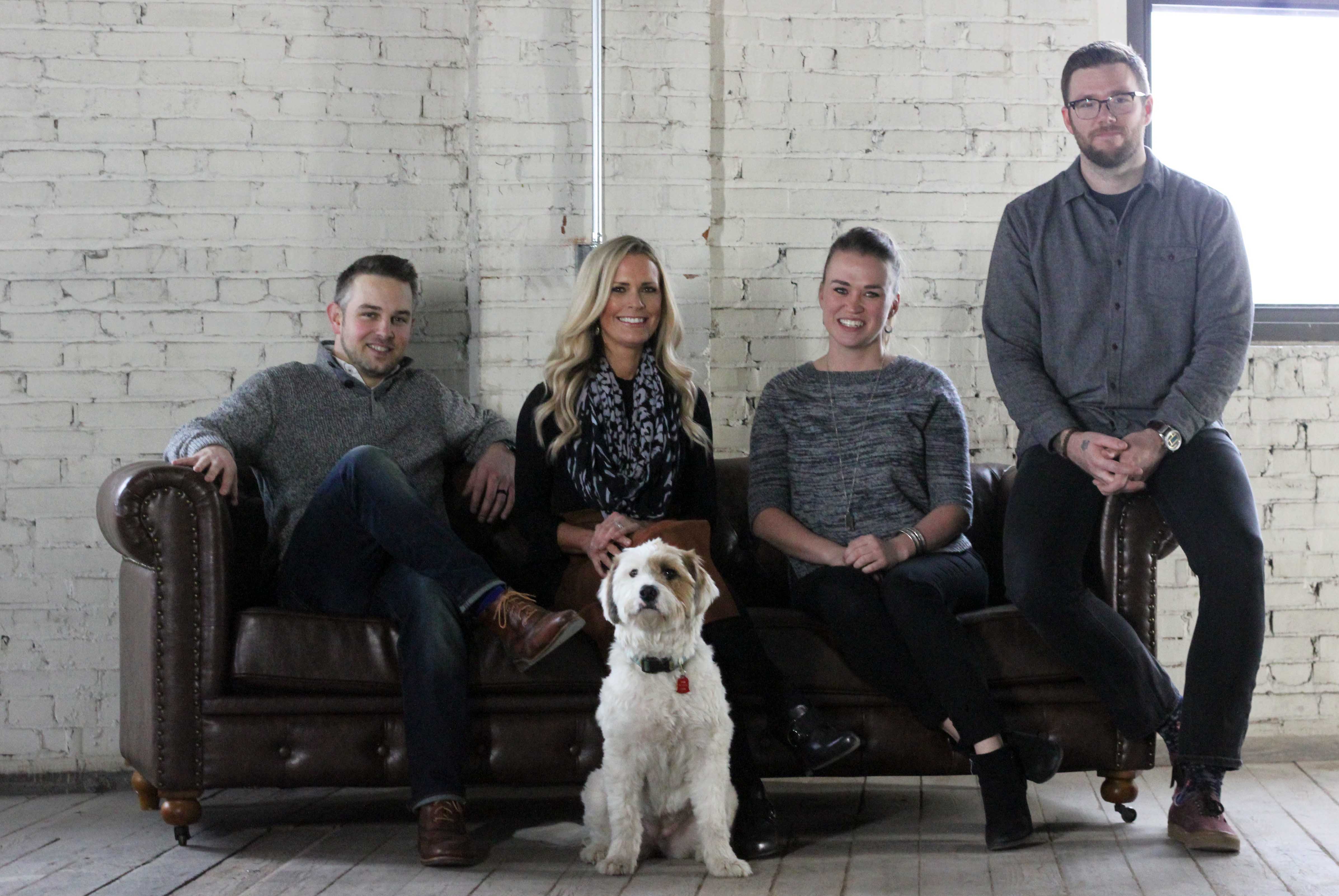 New digs and local partnerships
J. Rieger & Co.'s expansion features pair-ups with other well-known Kansas City brands.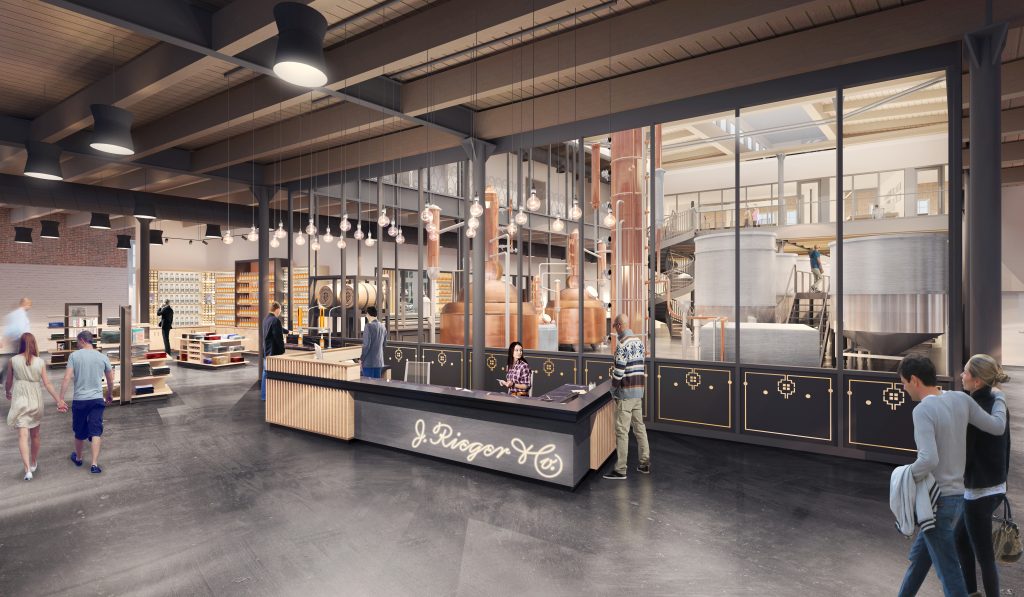 For example, the Mercantile gift shop will offer Rieger-filled chocolates from André's, and tech powerhouse Dimensional Innovations will curate the brand's interactive historical exhibit. The first in Kansas City, the space will also feature a custom-engineered 40-foot slide that will ferry guests from The Monogram Lounge to the first floor.
The historic location, which once was home to Heim Brewery, will feature its own custom beer: Heim Beer, a Helles-style beer produced in collaboration with KC Bier Co., a fellow 25 Under 25 2017 honoree.
Cocktails and beverage service will flow from two full-service bar and lounge spaces: The Monogram Lounge, with seating for 200 and a bird's-eye view of the working distillery, and The Hey! Hey! Club, a cozy underground cocktail bar with room for 48 guests.
Lastly, J. Rieger & Co. will continue its working relationship with Thou Mayest Coffee Roasters by offering coffee service starting at 9 a.m. daily.