A local bank took the lead in the 2018 Small Business Celebration from the Greater Kansas City Area Chamber of Commerce.
Lead Bank was named as Small Business of the Year. CEO Josh Rowland accepted the Mr. K Award, named for Kansas City entrepreneur Ewing Kauffman. The criteria for the award is based on Kauffman's philosophy: grow the business, reward employees, give back to the community.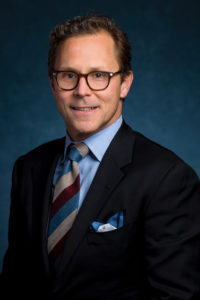 Founded 90 years ago, Lead Bank has branches in Lee's Summit, the Crossroads Arts District of Kansas City, Mo., and Garden City, Kan. The bank differentiates itself from peers by providing credit to startups and venture capital firms.
It also partnered with Kansas City, Mo., on the For Change Initiative, which helps meet the need of financing for disadvantaged businesses contracting with the city. Reflecting its leadership in this area, Lead Bank was chosen by Edgemoor Infrastructure and Real Estate, the developer of the new Kansas City International Airport terminal, to provide low-interest loans to MBE and WBE firms working on the airport project.
The Mr. K Award comes on the heels of national recognition for Rowland. Earlier this year, he was named by Banking Innovation as one of the 10 Most Innovative CEOs in Banking.
Top 10 Small Businesses
Lead Bank was among the Top 10 Small Businesses selected by an independent panel of judges in March. The Top 10 were selected from 2,000 nominated businesses. The process includes site visits and a CEO panel discussion.
Other top small businesses in the 2018 group:
Blue Nile Contractors
Charlie Hustle
International Express Trucking
Orbis Biosciences
Pro Athlete Inc.
Royal Services
SwimZip
Veracity
Wellington
Additional honors
At the Small Business Celebration luncheon May 24, four other awards were dispensed.
Diverse Small Business of the Year Award // Veracity Consulting, a certified woman-, minority- and LGBT-owned business
International Small Business of the Year Award // Orbis Biosciences, which has clients in the United Kingdom, Australia, Japan, India, Europe, Israel, Jordan and Korea; in the next decade, it plans to enter additional markets in Africa and Asia
Legacy of Kansas City Award // The Robert E. Miller Group, a 57-year-old company that is now one of the top 12 largest independent insurance brokerage firms in Kansas City.
Entrepreneur Award // Chicken N Pickle, a North Kansas City venue that has set a new standard for an active entertainment restaurant experience