In a two-day entrepreneurship summit at the Overland Park Convention Center, U.S. Secretary of State Mike Pompeo and U.S. Small Business Administrator Linda McMahon stopped in the heartland to talk small business.
The event, The Road to Global Entrepreneurship Summit in the Heartland, prefaces the upcoming Global Entrepreneurship Summit in the Netherlands. On June 4, Pompeo and other world leaders will convene at The Hague in the Netherlands to discuss international trade.
Pompeo acted as the first keynote speaker of the two-day event. A former Kansas senator and entrepreneur, Pompeo stressed the "enormous amount of opportunity in (the Midwestern) region."
He also emphasized the connectivity between foreign policy, state functions and local entrepreneurship.
"We can't keep America safe without an enormous engine for economic growth here in the United States," Pompeo said. "It underpins everything."
At the following fireside chat, Pompeo fielded questions about his Kansas background, entrepreneurship and President Trump. When asked how long he'll work with Trump, Pompeo quipped, "I'm gonna be there until he tweets me out of office," drawing laughter from the crowd.
Pompeo closed by offering advice for up and coming entrepreneurs: work hard, love what you do and don't be afraid to take the appropriate risks.
Dutch Minister of Foreign Trade and Development Cooperation Sigrid Kaag also spoke about the economical alliance between the Netherlands and the U.S., and the importance of collaboration across international borders.
"We are building coalitions and forming a global world map — a world where we strive for freedom and where women and men have equal chances," Kaag said while highlighting sustainability, predictability and transparency in international business affairs.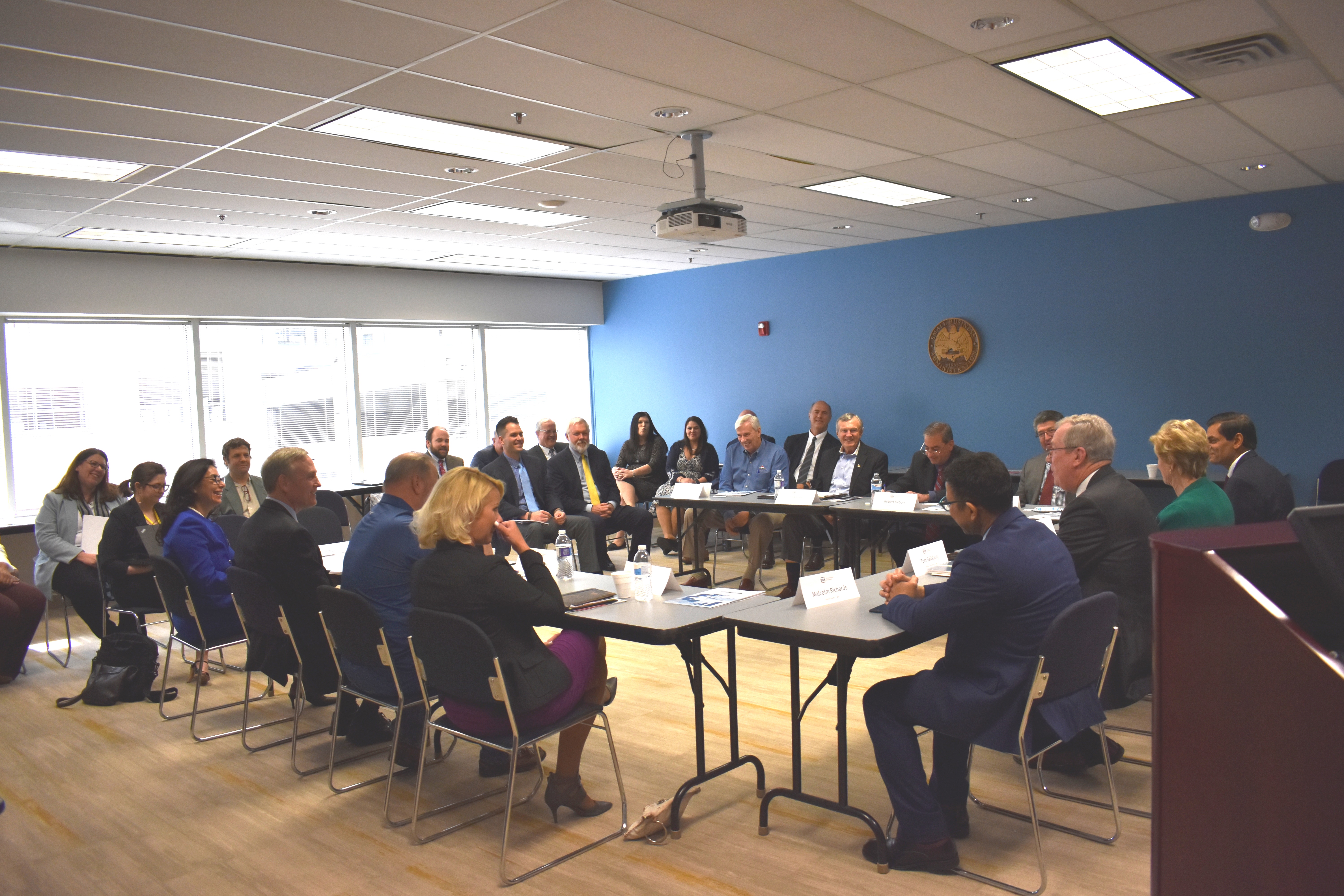 U.S. Small Business Administrator Linda McMahon spoke at the GES on day two and discussed a variety of topics related to the state of small business and entrepreneurship, including the SBA's Rural Lending initiative, the pending U.S./Mexico/Canada Agreement, international trade and local access to capital.
McMahon went on to host a round table at the SBA's Kansas City District Office alongside Region 7 Administrator Tom Salisbury. In an open discussion, local business owners voiced concerns about various subjects, including the USMCA and digital trade, insurance premiums, SBA resources and immigration reform.
McMahon closed her speech at the GES by reflecting on her own history as an entrepreneur.
"The SBA fuels the American dream, and I believe in that dream because I've lived it," she said.
"When I meet with entrepreneurs, I want them to know I have walked in their shoes. I want more Americans in all part of America to have the same opportunities for success."