Prairie Elder Care has created a new housing option for those living with Alzheimer's disease and dementia.
The local small business officially opened its new Prairie Farmstead at 12441 W. 151st St., Overland Park, on May 30. The facility cares for those living with dementia by creating community, connection and control through its model of care and homes. Prairie Elder Care is a 2016 honoree of Thinking Bigger's 25 Under 25 Awards.
"As owners, we're with our staff, working with our residents to make sure the care that residents receive is the very best that it can possibly be, but that we are also engaging them at a level that helps what we call 'give them a life worth living,'" said co-founder Mandy Shoemaker.
Prairie Elder Care also runs two Prairie Homes, which opened in 2014, that house 32 residents. The two homes on the five-acre Prairie Farmstead add capacity for 16 more residents.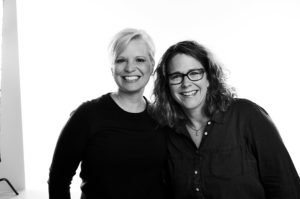 In addition to Shoemaker and her co-founder Michala Gibson, all homes have two caretakers, along with one full-time nurse and two part-time nurses.
By introducing a farm environment, Prairie Elder Care can develop new opportunities for creating a sense of control while proactively meeting residents' needs. Shoemaker attributes the idea to a former resident who moved to Prairie Elder Care straight from a farm.
"We did the best we could for him, and he was the sweetest, sweetest guy," said Shoemaker. "How the farm has actually come about has really been based a lot on what would have been the best for him. So it's taking that engagement, control, connection and community to a whole new level."
The farmstead community features a group of dwarf goats, a piglet, 10 chickens and two ducklings. Residents get to assist in feeding and caring for the animals as a means to create a present connection for residents that they can discuss — which otherwise can be hard for individuals living with dementia.
"The idea is we have all of these different ways for them to find connections and to feel fulfilled. It's all about just having that fullness in your heart. Sometimes that can come from people, and sometimes that can come from the animal," said Shoemaker.
In addition to animals, the Farmstead has vegetable and sensory gardens, walking paths and an immersive farm environment for residents seeking projects. Homes at Farmhouse East and Farmhouse West are currently accepting residents. The east home is now open, and the west home will open June 11.