Mike Wrenn, chairman of Affinity Worldwide, and Becky Cole, its CFO, have purchased Thinking Bigger Business Media from Kelly Scanlon.
Terms of the deal, which closed March 1, were not disclosed.
The media company serves the Kansas City metro area's small business community by connecting business owners with the resources, people and strategies they need to grow. They do this through print and digital media and live events. Magazines include the monthly Thinking Bigger Business magazine and two annual publications—the Thinking Bigger Guide for Entrepreneurs and Smart Companies to Watch. The 25 Under 25 awards program, which annually honors 25 companies with under 25 employees, is the company's signature event. Other events include the quarterly BIG Breakfasts and Brew :30 events as well as various business forums and speaker events.
Katie Bean has been named as president and editor. Bean joined Thinking Bigger Business Media Inc. in October 2017 as executive vice president and previously was the specials editor at the Kansas City Business Journal. Scanlon will stay on in a business development and customer relations role, in addition to pursuing other entrepreneurial endeavors.
"Mike and Becky are true advocates of the entrepreneurial community in Kansas City," said Scanlon. "They have not only invested in Thinking Bigger during the last few years, but in several other companies and entrepreneurial assistance organizations. I'm very happy that Thinking Bigger's future will be under the leadership and guidance of individuals who have such passion for Kansas City and its entrepreneurs."
In August, Wrenn and Cole gifted the Center for Entrepreneurial Ecosystem Development (CEED), a company they founded, to the Kansas City Startup Foundation and pledged $1 million to it over the next five years.
"Kansas City's thriving small business community has benefited from Thinking Bigger's products, services and reporting. We look forward to building upon Thinking Bigger's strong foundation, expanding its reach and impact on the business community," said Wrenn. "I'm pleased to complete this acquisition after over 40 years of working with small businesses as an independent insurance agent. Kelly and I are personal friends, and I'm happy that with this deal she will be able to continue her influence in Kansas City and beyond, as well as maintain a relationship with Affinity in the future."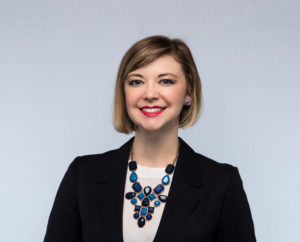 Thinking Bigger Business Media will continue its mission to connect and recognize area small businesses under Bean's leadership.
"I'm excited to continue to tell the stories of the job-creating and growth-minded small businesses in our community," Bean said. "As Kansas City works toward its goal of becoming the most entrepreneurial city in America, Thinking Bigger Business aims to be a predominant resource to these companies that are critical to the economy."
Affinity Worldwide is a family of companies spanning a broad spectrum of industries, with the empowerment and support of residential real estate investors at its core. For the past 10 years, the customer service arm of Affinity Worldwide's national insurance operations, Affinity Group Management, has consistently been listed as one of the 20 fastest growing companies in Kansas City. Visit www.affinityworldwide.com for more information.