There's a new top dog at Three Dog Bakery. Erin Turley, a local business leader, was named as CEO this month.
Three Dog Bakery, a privately-held franchise company headquartered in Kansas City, Mo., is known for its brick-and-mortar bakeries serving freshly baked treats for dogs.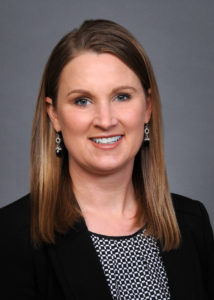 With more than 45 franchise locations across the United States, Canada and Hong Kong, Turley will oversee operations and the development of a strategic plan.
Locally, Three Dog Bakery owns and operates two bakeries, in Leawood and at Country Club Plaza. A third area bakery in Overland Park is owned and operated by a franchisee, and a fourth will open in Lee's Summit in 2019.
"Erin's forward-thinking, big-brand experience and entrepreneurial approach with highly valued consumer brands are a welcome addition to lead Three Dog Bakery. She believes the consumer comes first and we believe her ideas will resonate with our customers. And, we are proud to join the ranks of companies led by a female CEO," said Aziz Giga, Three Dog Bakery chairman.
Turley brings knowledge and business acumen to Three Dog Bakery after serving in leadership roles with H&R Block, Smithfield Foods and Dairy Farmers of America.
Since its founding in 1989, Three Dog Bakery has tapped into the $70 billion-dollar pet industry through its handcrafted treats. In addition to dog-friendly cakes, cookies and bars, all bakeries carry packaged treats.
"I'm thrilled to join Three Dog Bakery, a great brand with a powerful backstory that resonates with today's pet parent," Turley said.
"Three Dog Bakery has remained passionate about producing high-quality, wholesome products for our beloved pets. I look forward to working with our team to continue that tradition, creating a winning consumer experience for today's pet parent, and providing the strategy and roadmap to accelerate top and bottom line growth."