Several regional businesses earned recognition from the Kansas Department of Commerce's Business Appreciation Month awards, which were distributed June 5.
The top award is the 2018 Governor's Award of Excellence, for which 76 businesses across Kansas were nominated. Out of five finalists, McFarlane Aviation Inc. of Baldwin City received the honor. McFarlane Aviation is a family-owned company that distributes general aviation products and accessories and manufactures replacement parts for a variety of small aircraft brands.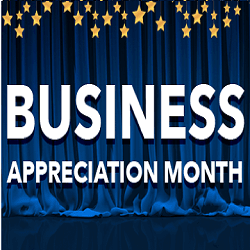 Kansas City, Kan., company Schroer Manufacturing Co., commonly known as Shor-Line, earned the 2018 Governor's Exporter of the Year Award, recognizing excellent performance in international trade and outstanding international marketing. Shor-Line is an international leader in the manufacture and sale of veterinary medical and related animal-care equipment with an extensive distributor network and affiliated operations in the UK and China.
Other area finalists for the exporting award included McFarlane Aviation and Knit-Rite of Kansas City, Kan.
Another 20 companies earned regional awards of excellence. Local winners included MindLift, an Overland Park consulting firm that helps firms adopt tech-based solutions, and Torched Goodness, a food truck based in Eudora.
See the list of other regional winners here.
The companies were recognized at the Team Kansas awards banquet, which took place in conjunction with the Kansas International Trade Day conference at the DoubleTree Hotel in Lawrence.
Kansas Gov. Jeff Colyer earlier proclaimed June as Business Appreciation Month.
"We value the entrepreneurs and businesses across our state that risk their capital to innovate and grow their dreams into successful businesses right here in Kansas," Colyer said.  "Our goal is to help businesses of all sizes to be successful, whether by providing resources and workforce services or protecting Kansas businesses against burdensome rules and regulations."
According to the state Commerce Department, Kansas businesses provide about 1,147,400 jobs to Kansas residents, with 80 percent of jobs created by small to medium-sized businesses. In 2017, more than 2,600 Kansas businesses exported over $11 billion of merchandise to markets throughout the globe.
"Kansas businesses are the engines of economic growth," said Robert North, interim Commerce Department secretary. "They better the quality of life in our state by creating jobs, investing in our communities and supporting local activities."