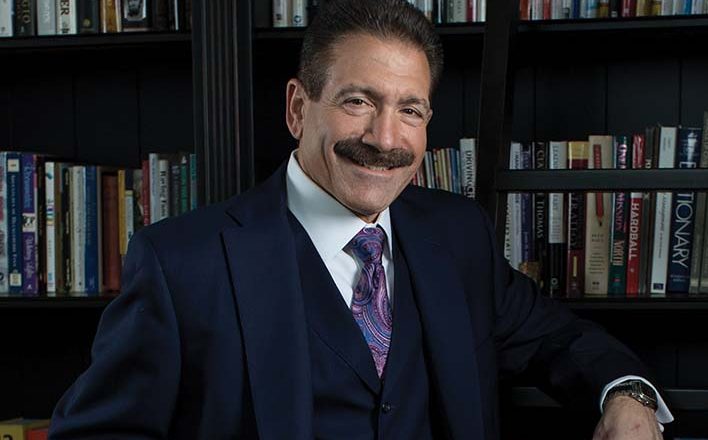 BIG Talk: Rocky Romanella
Rocky Romanella is an author, speaker, and founder of 3SIXTY Management Services. Romanella began his 36-year career with UPS as a part-time loader and unloader, eventually working his way up to become the president and general manager of UPS Supply Chain Solutions. After retiring from UPS, he went on to become CEO of UniTek Global Services. His book "Tighten the Lug Nuts: The Principles of Balanced Leadership" explores how a true leader can add value as a trusted adviser, mentor and visionary.
Kelly » You credit your father with giving you some essential pieces of advice. What are they?
Rocky » My dad told me two things when I started at UPS that helped me throughout my career. One was: "Whatever they ask you to do, say yes and thank you." And the second was: "Learn your job and learn some more. Whenever you think you know everything there is to know, that's the day you're going backward."
That leads me to a leadership principle that I think is so important today: It's important for you to believe in your people until they are ready to believe in themselves. UPS believed in Rocky Romanella way in advance of me believing in myself. They bridged that confidence gap until I got to the point where I started to have some successes in each new opportunity they presented to me. I think that same thing happens to entrepreneurs, where they start a business and there's someone that needs to believe in them. Who is it that supports that entrepreneur? It's probably their family, it's another small business owner, it's someone they trust and value who says, "Hey, I think you can do this."
Kelly » Why did you start 3SIXTY Management?
Rocky » It gave me an opportunity to leave a legacy. To me, it's all about legacy as a leader. Do you leave it a little better place than you found it? Are people better because of their time with you? Are your customers better because of their interactions with you? And I feel like this company 3Sixty gives me that chance to help people.
Kelly » What was your inspiration for "Tighten the Lug Nuts"?
Rocky » I noticed loose lug nuts on a vehicle as I walked through a facility. I pointed it out to a supervisor along with some additional items that he believed to be very important. Those lug nuts at that point were important to tighten up, and when he didn't stop and do it, now they became urgent. You can only juggle so many urgent things. So, the lesson is: Don't let important things become urgent. If you think about business and life, we do that all the time. When people allow important things to become urgent, they can only handle so many urgent things, and that's when they get overwhelmed.
Kelly » Why do you use a fictional character in your book?
Rocky » I've always believed that my responsibility as a leader is to challenge people to go beyond that first right answer and be the best they can be. But that challenge can sometimes make a person defensive. I always felt like if you didn't have enough confidence yet, the challenge may defeat you a little bit instead of being taken as constructive criticism. So many years ago, I developed this character named Joe Scafone. And I'd run things through this character as my way to challenge people to not stop at the first right answer. It was a way that we could smile and have a joke about it but not make people feel like they didn't have a good idea. Joe Scofone became the character that allowed me to challenge people to do their best. That's what separates very good ideas from excellent ideas. You go right past that first right answer.
Kelly » What new lessons did you learn after working for a big company—UPS—and then going out on your own?
Rocky » The hardest part is generating your own confidence as an entrepreneur. You're all excited about your business plan, about the company you want to create and you have a vision of what that company's going to look like. But you have moments where it's just not coming together, right? You have to learn to take yourself through those peaks and valleys, not to let your highs get too high or your lows get too low. Especially when you get down, don't get that defeatist attitude because your people are watching you. Your customers see what you do, too. Everything you do speaks.