To help fill skilled labor gaps in the local bioscience sector, Olathe-based startup Ronawk is creating a STEM training facility that will offer market-driven certifications not readily found at other area educational institutions.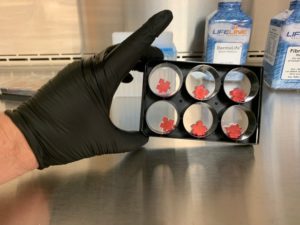 These science, technology, engineering and mathematics certifications are intended to both support Ronawk's own employee needs and retain more bioscience talent in the Kansas City region as a whole.
Ronawk is a biomanufacturing company specializing in 3D bioprinting and personalized medicine. Its new training facility will be housed in the company's existing building after renovations are complete. The goal is for classes to be offered starting in the summer of 2022.
Bioscience certifications will be available in the following areas: 3D printing, bioprinting, cell culture, analytical imaging, biological sample prep and staining, gene expression analysis and data analysis.
Company CEO and co-founder A.J. Mellott, Ph.D., said these are not traditionally offered by universities or technical programs.
"Typically, students must acquire these types of skills through multiple internships or pursuing an MS or PhD degree in a bioscience or bioengineering discipline," he said.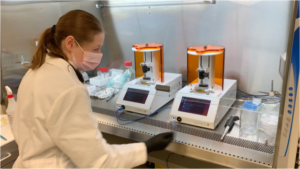 Ronawk was founded in 2019 to grow patient cells in 3D for developing personalized therapies and diagnostics. It aims to create 150 full-time positions over the next seven years, relying on individuals with STEM proficiency and a high school diploma, associate degree or bachelor's degree.
Photo at top of page: Ronawk co-founders A.J. Mellott and Heather Decker