If 2020 taught us anything, it is the importance of our people and their endless contributions. It is time to look closer at what makes people stay with their organizations and how those in leadership can work to create a higher quality workplace for present and future workers.
What is employee retention?
Business owners often pose the question, "Why is it important to keep employees?"
Well, the hiring process can be quite expensive. Let us think about the process in which it takes to hire the "ideal candidate." First, the recruiter or hiring manager posts an ad with a brief job description on a career finder platform. Second, the continual interview process tends to take a vast amount of time out of the workday and can often become a redundant process. Finally, you have reached the goal to keep this employee. The art of keeping employees is called employee retention.
Why is it important?
The growing job market has given employees the confidence to seek new opportunities, while employers are wrestling with rising compensation and heated competition for new hires, both salaried and hourly. Employee retention is important as it cuts down on costs for your business. The longer people stay working at a company, the fewer recruiting dollars are spent searching for the "ideal" candidate. Let us be honest with ourselves; who wants to continue recruiting for the same position over and over and over again?
As a business owner, you want to be able to oversee and fine-tune your hard work in action! Spending additional time recruiting and replacing the same people is not going to lead you down the right path. Creating a sea of individuals who believe in your purpose, values and mission is the optimal key to successful employee retention. When people trust you, they will help build your dream.
Impact of Employee Engagement
When employees are engaged, they are more likely to invest in the work they are completing, which leads to a higher quality of work produced.
An example of this is a manager who has his or her subordinate working on a high priority project. That manager discusses the desired outcome and positively coaches the subordinate throughout the process of working on the project. The manager gives important decision-making powers to this employee to determine the result. The employee soars with the task at hand, and it becomes a staple procedure for the company's future success.
While that is a hypothetical situation, this could have been a different scenario. By simply allowing the employee to make the critical decisions and become engaged in the project, it became a huge success. Successful people thrive on taking ownership of tasks.
Impact of Employee Turnover
The business ramifications of employee turnover are enormous. Each departure costs about one-third of that worker's annual earnings. For those who like math, 67% of the funding is spent on soft costs. These include reduced productivity, interview time and lost knowledge. The remaining 33% is spent on hard costs. These are defined as recruiting, background checks, drug screens and temp workers.
In personal experiences, I have found turnover to be higher because of the manager's lack of leadership. As I stated before, people need to trust their leadership. If the trust is lackluster, employees check out and may turn to other areas in which they feel they can be led with purpose. In most cases, people state they are leaving for more money, but the root cause could be to sharpen their skillsets within their fields.
Employee turnover can have a negative effect on your business, customers, vendors and community. Here are the top five reasons people leave their companies:
They are worked to the bone.
There is a lack of supportive leadership.
Company culture is toxic.
They can make more money/better benefits elsewhere.
There are not enough career development opportunities.
Employee Retention Strategies
The key drivers of employee retention include workplace flexibility, benefits, career development, good manager-employee relationships, a personalized employee experience and long-term benefits. Here are some excellent strategies that can enhance your company's employee retention efforts:
Stay interviews
Happiness committee
Flexibility
Employee engagement
Employee appreciation
Transparent communication
All of these strategies can be championed by your human resources experts at Lever1. If you have more questions about employee retention or turnover, please feel free to reach out to us at any time. We are here for you!
By implementing various employment strategies, a company can potentially gain happier and more tenured employees. People desire a sense of belonging and accomplishment. When they are recognized for achieving goals, people establish a high level of loyalty for their employers. Keep smiling, hire champions and call Lever1 for your human resources needs.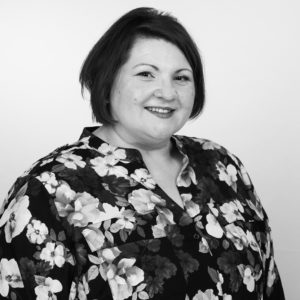 April Johnson brings 15+ years of training and HR background to her role as HR manager at Lever1. She oversees the training program(s) and staff development as well as the daily operations of the HR Department. April works closely with our clients on all things HR and compliance related to ensure they are receiving the most up-to-date and accurate information to help them succeed.