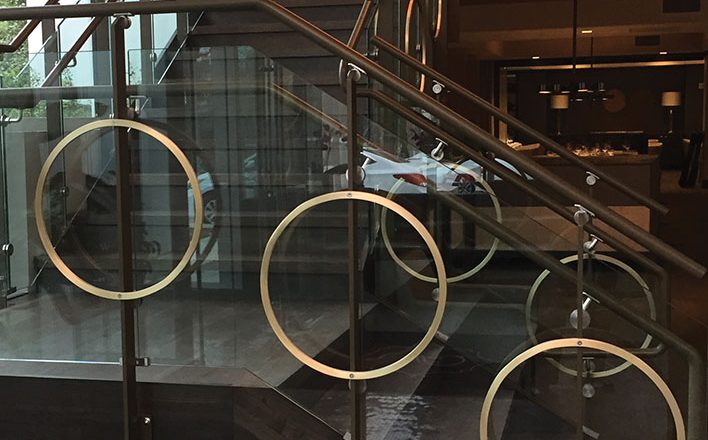 Livers Bronze: Metalwork fabricator sticks to its niche
Like a lot of U.S. businesses, Jack Livers' lighting company didn't survive the Great Depression.
After the end of World War II, however, his sons found a new use for the family's foundry and their metalworking skills: Livers Bronze Co. was born.
Livers Bronze initially focused on casting bronze grave markers, but it soon expanded into signage and more. In the mid-1950s, a customer asked Richard Livers if he could produce custom bronze railings, and the company soon found its niche.
"He was an entrepreneur, and he was always looking for opportunities," said Richard's son Charlie Livers.
The company still designs, manufactures and installs bronze railings, but Charlie Livers said the company adapted to trends and architect specifications, adding aluminum, brass, stainless steel and wood railings to its lineup over the years.
"Aside from manufacturers of metal building kits, a lot of metal fabricators have closed," said Livers, 63, who became company president in September when his brother, Richard "Deuce" Livers, retired at age 66. "We're one of the few who still manufacture what we sell. We're a one-stop shop."
Charlie Livers is one of eight siblings, and he credits their close relationships with the company's longevity. His sister, Brett Walter, is the company's chief financial officer; brother Albert Livers is director of sales; and sister Robin Waldon also works for the company.
"We work very well together — unlike a lot of families," he said. "We have been able to keep the business going, successful and moving forward in a constantly changing industry."