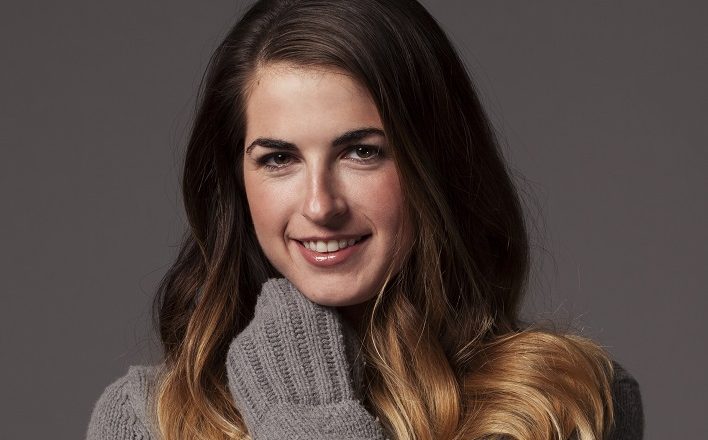 MADI Apparel: Undergarments With a Higher Purpose
With each sale, MADI Apparel helps support women in difficult situations.
Every time someone buys underwear created by Make A Difference Intimate Apparel, another new pair is donated to a woman at a domestic violence shelter, homeless shelter or other nonprofit partner.
That's the powerful premise behind founder Hayley Besheer's company, which opened a retail location this spring in Kansas City's Westside neighborhood.
Besheer, a Kansas City native, developed the MADI Apparel concept in 2012 with college friend Molly Ray, who now serves as MADI's East Coast distribution lead. Besheer had been searching for marketing jobs, but no opportunities clicked. She wanted to avoid feeling trapped in an unfulfilling career.
When Besheer learned about a female family member who had survived domestic violence, that personal connection led to the idea for MADI.
"I researched statistics about domestic violence and contacted shelters," Besheer said. "I learned about the urgent needs list."
Underwear is a huge need at domestic violence shelters. Many of their clients have left almost everything they own to escape abusive homes.
To date, MADI has partnered with about 30 nonprofit organizations including domestic violence shelters, rape crisis centers and homeless shelters to receive underwear donations in Kansas City, across the United States and overseas. Depending on where the undergarment is sold, MADI Apparel donates to an organization in that community.
Starting out, MADI raised a total of $30,000 in cash and other donations from two Indiegogo campaigns and other fundraisers. Besheer sketched and designed the line of undergarments, located a Florida seamstress to produce patterns and prototypes, and then found a South Carolina cut-and-sew production team to manufacture the clothing line.
The undergarments are made out of viscose, a comfortable, durable fabric made from sustainable organic bamboo. After experimenting with hundreds of fabrics, MADI Apparel found this fast-drying, odor-resistant fabric, which can be washed and hang-dried overnight—perfect and practical for women restarting their lives.
MADI's six styles are split into the Bamboo Collection, made of viscose, and the Intimate Collection, made of floral lace and viscose.
Besheer just added a new color, ivory, to both collections in July, and a bridal collection will launch later this year.
Retail sales have tripled since MADI Apparel opened its Westside shop in April.
Customers can also shop on MADI's website, locally at Birdie's, and at select U.S. retailers.
Ultimately, Besheer wants MADI Apparel and its customers to "make a difference across the street and around the globe."