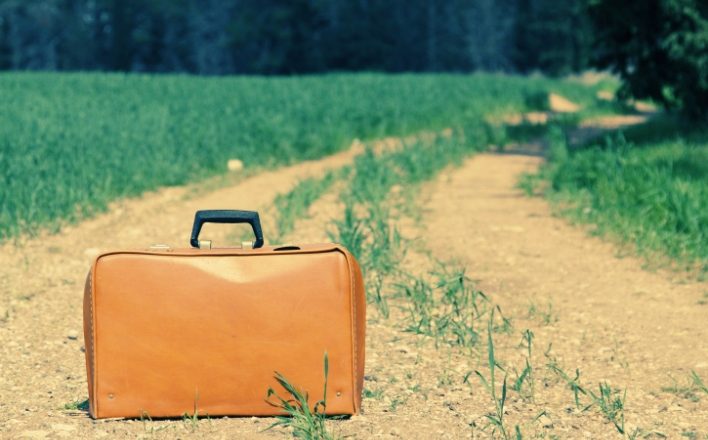 A Necessary Ending
Recently, I left my position as president of Kauffman FastTrac, a global organization that trains entrepreneurs to start and grow companies. After leading the firm for the past four years, having interacted with a diverse range of entrepreneurs, I now have the urge to pursue some entrepreneurial concepts of my own.
Not surprisingly, as I put together my farewell message, I was overcome with a mix of emotions. What an exhilarating ride it has been!
With the partnership of more than 100 organizations around the world and the collegiality of a committed, engaged Kauffman FastTrac team, we have redefined the organization and become a self-sustaining part of the Kauffman Foundation—thus proving that the FastTrac methodology for starting and growing successful firms is as relevant today as it was 20 years ago when Ewing Kauffman commercialized the organization.
One might wonder, why would anyone in their right mind walk away from such a position? My answer: It is simply time—time for me to turn over the reins to other leaders, time for me to go after other pursuits.
I read a book not too long ago, "Necessary Endings" by Dr. Henry Cloud. The opening chapter of the book states, "In your business and perhaps your life, the tomorrow that you desire and envision may never come to pass if you do not end some things you are doing today." He goes on to say that "endings are a natural part of the universe." I couldn't agree more.
Though it is difficult to leave behind a company I love, to say goodbye to working with wonderful colleagues on a daily basis, to walk away from the chance to bring ideas for future growth of the company to fruition, in order to pursue what's next, it was necessary to end my current relationship with the organization.
The great news is that I get to hold on to the pride I feel at all we've achieved as an organization. Furthermore, the friendships and partnerships built do not suddenly disappear the moment I carry off my boxes. And, most importantly, I am bursting at the seams with excitement for what's next.
Through my business, Coffee Lunch Coffee, I will work with companies, academic institutions, industry and professional associations, and others to offer networking workshops and talks, facilitate conferences and events and engage one-on-one with people and companies to help them build more meaningful, more effective professional networks. I'm very grateful to my colleagues at Kauffman FastTrac and to the Coffee Lunch Coffee community for making this all possible.
I challenge you to think about the circumstances in your life that you might need to change in order to realize your goals and ambitions. Do you have "necessary endings" to pursue? It can be frightening, yes, but also exhilarating, liberating and delightful!