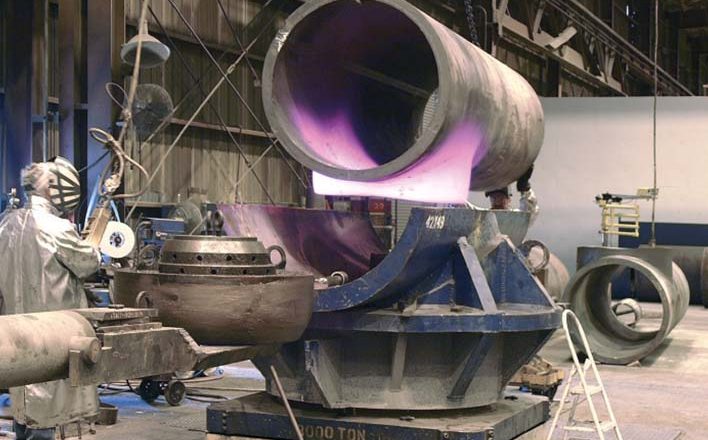 Paola Manufacturer Keeps Steady Work in the Pipeline
Imagine the vast pipeline system that forms a maze at natural gas and oil plants or offshore platforms. Taylor Forge Engineering Systems specializes in making extruded outlet headers, the round pipeline outlets that allow petroleum, gas and liquids to flow through such systems.
From his office window, president Mike Kilkenny observes when shipments leave the Paola, Kan., plant bound for sites across the U.S. and more than 40 countries. Taylor Forge's expertise in extruded headers and other products, known as slug catchers and pig traps, enabled the company to develop a commanding lead in a niche market within the energy industry.
"We found and understood our niche by recognizing what we're good at," Kilkenny said. "We are highly efficient in our production process, installation costs, and use of space on-site."
To survive the highly cyclical energy market, Kilkenny said, "we developed market share and avoided heavy debt to be ready for market highs and lows. We also invested in the company's productivity. There's not a trained labor pool readily available in the area, so we've refined and improved our processes."
Kilkenny advises entrepreneurs: "If you have the vision, take the risk. Men and women that see it and go for it have made this country great."
Company Information // Taylor Forge Engineered Systems // 208 N. Iron Street, Paola, KS  66071 // (913) 294-5331 // www.tfes.com
Type of Business // Engineers, designs and fabricates pressure-retaining products for the energy and industrial markets.
Year Founded // 1900