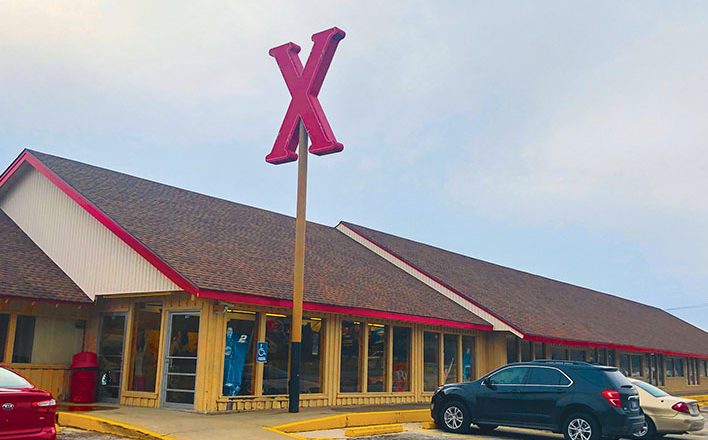 Riverside Red X: Retailer celebrates 70 years in business
Riverside Red X considers itself the "store to explore."
The retailer celebrated 70 years in business in 2018 and is a family business. Ed Young founded the company as a filling station in 1948 with only $150 in inventory. Red X was the gas distributor.
The store has evolved to offer a grocery, deli, pharmacy, liquor store, hardware and memorabilia — including a collection of bells — in 85,000 square feet. It is now led by Zeke Young, a second-generation owner, and Chief Strategy Officer Jen Boyd, a third-generation family member.
Riverside Red X has endured a few hiccups over its decades in business, including three floods and a fire.
But it has overcome those natural disasters and continues to innovate. The store offers an app and online ordering for groceries and household goods — customers can even schedule a date and time for pickup, and Riverside Red X employees will load items into the car.