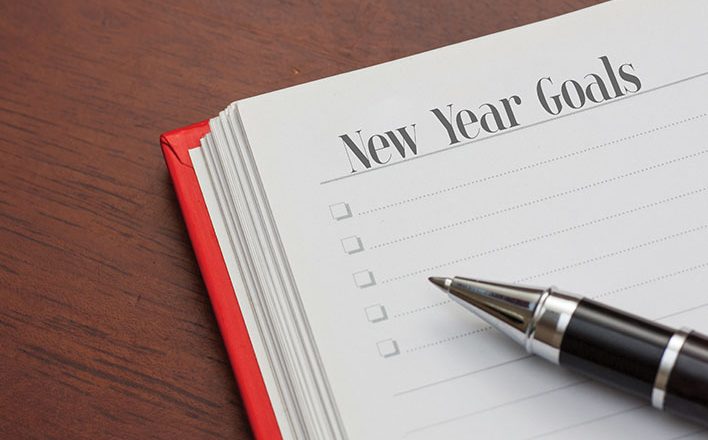 Smart Strategies: How retailers can prepare for the new year
If this year is turning out as planned, congratulations on a job well done.
If the year is NOT hitting your expectations, here are a few things that you might consider focusing on in the new year, beginning now:
Personnel // You may not want to make any people changes now, but prepare now for the new year. Way too many stores allow poor-performing associates to stick around. This may include more than just salespeople. Sometimes other folks in key positions are allowed to stay as well, which does great harm to not only morale, but also company profits.
Does your son or daughter, niece or nephew really want to work there? Do you really want them there? If not, you may be simply buying them a job. This helps no one in the long run. The question needs to be asked. Sometimes everyone is better off if a change is made.
Operating expenses // Though normally reviewed after the year is complete, a quick scan of the profit & loss statement will reveal where you are over or under your budgeted goals.
Are your occupancy costs in line? How about payroll costs? Do they match up well to industry benchmarking numbers? Don't forget those marketing costs. I see many stores today dropping big dollars into internet/online marketing that they are not getting a reasonable return on and most likely never will.
Stay fresh // Nothing in retail improves profitable sales faster than a constant flow of fresh new inventory delivered on a regular basis. There is a definite correlation between sales increase and new inventory. With many customers shopping your stores regularly, the last thought they should have is that they saw the same merchandise on their last visit to your store.
Out with the old, in with the new // If the data supports making line changes, now is the time to rid your inventory of under-performing vendors. Purging slow-selling stock at year-end has multiple benefits; the "hard markdown," often referred to as a permanent or back-office markdown, reduces inventory levels, in turn opening up additional OTB dollars for new product. Applied consistently, over time this strategy increases annual stock turn, too. Another benefit is that there won't be as much old product to count at inventory time for stores that take physical inventory on a calendar schedule.
Test new products // Commit to testing new vendors next year. Most retailers have a mainstay of vendors that customers can count on finding at your store. It is a good practice to reserve a percentage of open-to-buy dollars for testing new lines in order to keep customers interested.
Always be on the lookout for the next hot trend or item (think Crocs, Uggs, Birkenstock, water bottles, novelty socks, etc.). Remember, most big-volume vendors in your store most likely started out as limited test orders.
Set up your promotional calendar // Review and fine-tune with your staff or marketing department what the promotional plans are for year end as well as Q1 of next year. This would include not only social media, but also advertising buys if applicable.
Confirm trunk show schedules with vendors as well as other events that are NOT price driven. These events can be either in-store or sometimes at a remote location that the store participates in (races, bike rides, hikes, etc.).
Vendor returns // Start the new year off fresh by making sure that all return authorizations for merchandise being sent back are out of the warehouse or back room by year end. This includes damaged goods, merchandise being swapped out, or excess inventory being returned per vendor agreement.
Promote services // Do you offer added-value options that your customers might not get online? If so, be sure to communicate it: free gift wrapping, free delivery, or stride analysis or foot scans.
Give some thought to complimentary shoe shines if your physical set-up allows for something like that. Not many stores provide it, and most customers won't take you up on it too often anyway, but it's something to talk about. How about free laces? Doesn't cost much, but does bring customers a reason for another visit.
Gift cards // Promote aggressively starting now! A gift card in hand from your store is one less online sale.
Goal setting // Consider setting small, achievable goals, but set them every day. Remember the old saying, "How do you eat an elephant? One bite at a time."
Your goals need not be monumental to make an impact. Retail is detail, and the sum of all the little things you do daily will make a substantial impact on your organization.
Here's one example of what I mean. Round up your initial markup to the next dollar. Don't believe me? Determine how many transactions you have annually by dividing your annual volume by the number of transactions. Now add $.50 or $1.00 to each one all year long and see what you get. The dollars will drop right to the bottom line. If you put just this tip into practice now, I guarantee it will more than cover the cost of your next vacation.
Use our vibrant economy to your advantage next year. People are spending money, and it's not all online. Prepare now to make next year your best ever!
Wish all of you the happiest of holidays and a healthy and prosperous new year!