What keeps purpose-oriented business leaders up at night? The overwhelming fear and anxiety that they might fail at their mission and let people who are counting on them down.
Sami Aaron, founder of The Resilient Activist, can empathize.
In 2003, Sami's son Kevin ended his life. A high-achiever and concerned environmentalist, Kevin had degrees in environmental studies and sociology and was working on a graduate program in urban and regional planning with a joint law degree. Among the other issues he struggled with, he'd grown increasingly anxious about ecological issues and the destruction of beloved areas of nature.
Like many visionary business leaders, activists are mission-focused and often frustrated by obstacles that impede progress. Sami started The Resilient Activist to uplift, nurture and provide community and resilience resources to those who are passionate about creating a sustainable, environmentally-conscious future.
As a business leader, your core focus may not be on environmental issues. But, it's likely that you can relate to feelings of isolation, overwhelm and the acute pressure to succeed as you guide your vision to fruition.
A rigorous work ethic can often lead to self-sacrifice, ranging from a nutrient-poor diet and lack of exercise to a shallow emotional support system. Inattention to whole person health weakens your long-term resilience, making it more challenging to reach your goals.
Put the odds in your favor
"Business visionaries who lead from their hearts through self-care practices like meditation, spending time in nature and caring for the earth develop profound compassion for themselves as well as for their mission," Sami says.
 Whole person health can be achieved by integrating the Quadrants of Wellbeing. With the Quadrants framework, try these practices inspired by The Resilient Activist's "Five Essentials for a Resilient World." (Learn more at www.theresilientactivist.org.)
"You'll gain clarity about all aspects of your leadership role, an awareness of a healthy balance between home and work, and the intuition of when to let go of ideas and projects that are dragging you down," Sami says. "These practices open the door for inspired ideas to arise and bring assurance that you are making a valuable difference in the world in your unique way."
Mechanical: The physical body is influenced by how you move and how often you move.
Every 45 to 60 minutes, move around and do some gentle stretching or yoga.
Conduct meetings outdoors within walking distance from your building.
Swap out seated coffee meetings with walk-and-talks.
Chemical: The body's chemistry is influenced by what you eat and what your body absorbs from the environment. A 1989 NASA study found that plants (like aloe vera, spider plants and peace lilies) are not only aesthetically pleasing, they filter 87 percent of indoor pollutants like formaldehyde and benzene.
Bring indoor plants into your office to reduce stress, enhance concentration and promote wellbeing.
Create a living plant or moss walls to filter the air quality.
Instead of a fast-food burger for lunch, try a vitamin-rich smoothie.
Energetical: Your energy can be affected by or shared with other people. When you are more attuned to your personal energy and the energy of those around you, you can choose to manage situations more effectively.
Notice how you feel physically and emotionally during meetings or in group settings. Are your muscles relaxed or tight? Is your jaw clenched and shoulders raised? Is your breathing rapid and shallow?
Recognize the energy between people in groups. Observe other people's body language.
Pause, breathe deeply and/or take a break if you notice your energy draining.
Explore what caused an energy shift—positive or negative—and visualize how you could recreate those positive vibes in the future.
Psychospiritual: The interconnections between the mind and spirit influence the body in ways that are not fully understood, but are undeniable. Grow more intentional about living your heart-centered, spiritual philosophy.
Integrate a daily meditation, breathing or mindfulness practice into your day.
Tap the power of community, including friends, family, coworkers, wellness practitioners and spiritual advisors, who support your endeavors to live your life with thoughtful intention.
When we acknowledge and nurture the connections between mind, body and spirit, we can strengthen our resilience and create a foundation for aware, compassionate leadership now and into the future.
About the Author
Dr Michelle Robin is a Thinking Bigger Foundational Partner,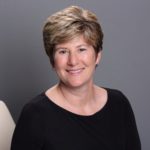 Dr. Robin is a speaker, best-selling author, podcast host and practicing chiropractor, who empowers people to make small changes that will create big shifts in their wellbeing.
She is the founder, Chief Connector and Intuitive Visionary of Big Shifts Foundation and the owner of Your Wellness Connection, P.A., one of the nation's most successful integrative healing centers.
You can reach Dr. Robin at:
Phone: (913) 962-7408
www.drmichellerobin.com