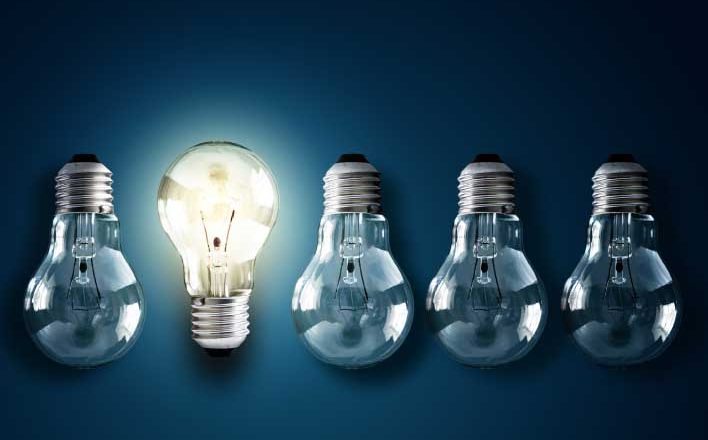 What It Takes to Win a Patent
The process might take years, but winning is worth it.
---
When Kevin Williams opened the email from his attorney, he almost couldn't believe the news.
"Does this mean what I think it does?" he typed back.
"Yes," the lawyer responded, "you were awarded a patent."
The approval was a long-awaited victory for Williams, the owner of IT consulting firm WillCo Technologies. For the past several years, he has been developing a Smart Grid-style system that allows individual homeowners to store power in batteries and better manage their household's energy needs.
That system, WillCo Intelligent Stored Energy (WISE), scored its first patent this May—about six years after Williams first submitted an application.
As time-consuming as the process was, it ultimately paid off, he said. His patent will provide him with exclusive use of WISE's innovation for years to come. Having that protection also has given him extra credibility with potential investors and lenders interested in funding WISE's rollout.
"Once the patent was awarded," Williams said, "it just made it a lot easier."
Got an idea for a unique innovation of your own, but aren't sure how to protect it? Here are some of the lessons that Williams learned from his journey to patent status.
Learn as much as possible about the process. Williams knew a little about copyright and trademark issues, but he still devoted 10 to 15 hours of reading about how patents are granted and what he would need to produce as part of his application.
Show your work. As you're developing your innovation, it's critical to keep dated or time-stamped copies of any diagrams or notes. You'll need them for your application, and those documents can help you defend yourself if anyone later accuses you of stealing their idea.
An elaborate record-keeping system isn't necessary. Williams used a simple Word file for his notes, and he kept an iPad by his bed, too. If he had a brainstorm at 2 in the morning, he would sketch out the idea, then email it to himself.
"The things I had literally drawn on my computer ended up in the patent itself."
Get professional help. Hiring a law firm that's skilled in the patent process can cost several thousand dollars. But successfully earning a patent award on their own would otherwise be impossible for most entrepreneurs, Williams said.
Look for a firm that has experience with both intellectual property (IP) issues and the U.S. Patent Office—and not the kind advertised during late-night infomercials.
Ideally, you also should hire attorneys with expertise in your particular field. Williams' team included lawyers who had earned advanced degrees in electrical and mechanical engineering.
"They were able to give me a certain amount of vetting," he said.
Not all ideas are patentable. Before paperwork could be filed, Williams had to sit for an interview with his attorneys and describe WISE and its uses in his own words and with his own technical drawings.
"I had to convince the attorneys first that the idea was patentable," Williams said.
A good IP firm can help you perform a professional patent search to see if anyone else has already recorded this particular innovation with the U.S. Patent Office. But the lawyers can't fix your idea so that it's different from an existing award.
Prepare for rejection—initially, at least. About 95 percent of all applications are turned down their first time, Williams said.
But once you break through? Great things can happen. Williams, for example, is getting ready to take his WISE team from nine employees to 90.
He has gone on to secure a second WISE-related patent since May, with a few more in the pipeline.
Only a handful of U.S. ventures (many of them large) are engaged in WISE's particular market, but having patents "gives me a seat at the table with these companies," said Williams.
If you've got a great idea, if you're willing to do the hard work, Williams said, there's no reason why your small business can't win one, too.
"One thing that I learned after the fact was that there are a lot of people with great ideas," he said. "Having a patent separates you from having an idea and having a product that can go to market."