The Waldo-based fitness center builds strength through community.
---
As a Division One college athlete for the University of Minnesota and a professional soccer player for the Carolina Courage, Hailee Bland-Walsh raced down soccer fields in peak physical condition. When she left the world of competitive sport, Bland-Walsh gravitated toward personal training as a career.
She worked as a trainer and manager at gyms in San Francisco for six years. Bland-Walsh gradually learned the business skills to operate a gym—and started envisioning more creative approaches to running a personal training business.
"I conceptualized my own place," Bland-Walsh said. Her sister encouraged her to move to Kansas City and start a gym of her own. "A week later, I thought about the idea and started researching gyms. Six months later, I moved back and lived in my parent's basement until I bought a house."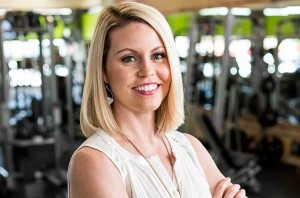 Bland-Walsh founded City Gym five years ago as a destination that emphasizes inclusivity, whether members were professional athletes or individuals seeking a healthier lifestyle.
The front signage of the building facing Wornall Road offers the first indication of how this gym differs from competitors. Large letters declare: BE FIT. BE WELL. BELONG. That last six-letter word is the key to the philosophy behind the 11,600-square-foot facility.
First impressions are deceiving. A quick glance inside of City Gym's facilities reveals a weight room, Nautilus equipment and a room dedicated to a fleet of spin cycles. Groups exercise in studios for barre, yoga, Pilates, spinning and approximately 50 classes, including pre- and post-natal. The gym houses an open turf area, private showers and other amenities. Upbeat music streams through a well-lit space painted white and vibrant lime green. Personal trainers attend to individual clients as they proceed through weightlifting reps and exercises.
Beyond the quality and extent of its equipment and space, City Gym stands apart from its competition because of the character of the people under its roof. Bland-Walsh and her staff have established a place for nearly 1,200 members to belong as part of a community while they work on fitness. That difference manifests in daily interactions, company culture and business practices.
"The best gyms create community where people feel part of something," Bland-Walsh said.
Path to Fitness
The front desk at City Gym sets the tone for a potential client's first impression and experience. The host greets newcomers and regulars with a friendly welcome. The focus is on customer service rather than a sales-driven model with long-term commitments.
"We provide phenomenal customer service," Bland-Walsh said. "It's a personal approach."
Bland-Walsh developed a Launch program for new and current City Gym members. A Launch coordinator is paired with an individual to ascertain how best to utilize the gym for a specific lifestyle and goals.
"Typically, people start going to a gym around January. They do what they've always done for a couple of weeks or months, don't see results and stop," Bland-Walsh said. "There's a drop-off in April. With Launch, we try to capture the people most likely to start and stop."
Launch provides an initial coaching session with the client. The session explores the client's personality, time barriers, roadblocks and goals.
"It's not a prescribed plan," Bland-Walsh said. "Launch meets people where they are. They leave with a plan that's flexible. We greet them and break down barriers. We help them find their path, and there are many paths to fitness."
Clients may sign up for monthly or annual memberships, but the gym has a "no contracts" policy. Members aren't locked into a long-term relationship. New clients can also sign up for a seven-day pass with no commitment. They can exercise at the gym on a trial basis, meet others, overcome intimidation factors and determine what workout regimen and schedule suits them best.
City Gym's digital app enables clients to easily manage their membership, sign a waiver, make payments, schedule or cancel classes and gather information.
With this approach, newcomers are more likely to become regular visitors. That's good for the health of the client and City Gym. This approach reduces the continual need to spend funds on advertising and marketing and harp on membership sign-ups and renewals as a revenue model. Instead, City Gym and its team focus on the fitness and wellness of its members.
City Gym also conducts Real 45, a 45-day lifestyle program for groups or individuals, several times each year. The program provides education, training and tools to members geared around comprehensive exercise and nutrition. Real 45 includes a private Facebook page for participants.
"We answer common questions in the group and problem-solve in real time," Bland-Walsh said. "It's a virtual connection for community, accountability and addressing questions."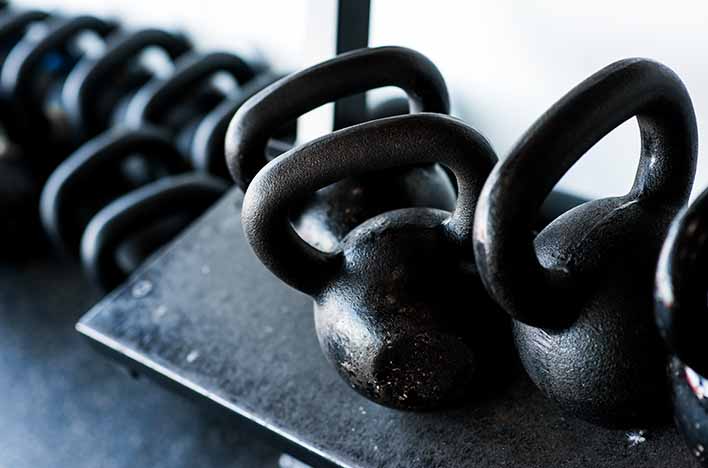 Smart Staffing
A sense of community and belonging extends to the employees and staff, and that aids retention. A revolving door of trainers wouldn't retain clients and would create internal instability for the business.
"We are in a community with each other at City Gym," Bland-Walsh said, "in the way we treat our employees through support and structure."
Most of the gym's personal trainers and staff are independent contractors who pay a percentage of earnings to the business. City Gym's percentage of a contractor's earnings is lower than other gyms. Contractors set their own rates and hours.
"Trainers can work less and get paid more," Bland-Walsh said.
Because personal training is physically and mentally draining, fewer hours per week and higher rates prevent burnout among trainers.
"This model also attracts motivated trainers that are business savvy," Bland-Walsh said. "Personal training is a retention tool to get people to stay at the gym. I don't hire trainers that are just good salespeople. They must be good at training."
Trainers focus on their expertise rather than high-pressure sales. City Gym's staff and contractors aren't seeking to boost company profits by selling supplements, memberships or gear. Instead, the contractor works to best serve and retain the client.
From a management standpoint, Bland-Walsh prefers staffing contractors instead of a growing crew of employees. "It's a contractual relationship with a person that's motivated versus an employee relationship," she said. "Our contractors act like employees, though. It's a team environment without gossip and infighting among trainers like at other gyms."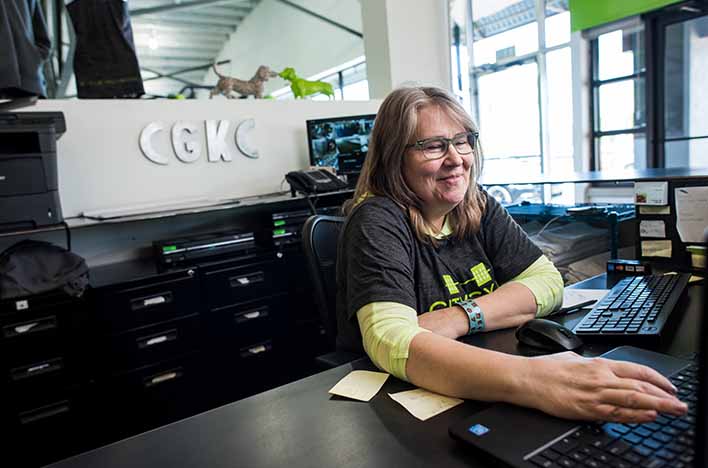 Exercise in Growth
City Gym's business practices have steadily evolved to best serve members as Bland-Walsh has gotten to know her customers. Her management style is to "manage energy versus time for big visions in life." How that "big vision" translates into daily practice depends on leadership from Bland-Walsh and execution from her team.
"I've streamlined from a management perspective," Bland-Walsh said. "When the business grows, people get responsibilities that don't align with their role. I've streamlined job descriptions, expectations and responsibilities to get the right people on the bus."
Along the way, Bland-Walsh has learned many lessons that have made her a better business owner and strengthened City Gym's operation. This wisdom may apply to other entrepreneurs seeking to improve the health of their business.
"Work in the industry and gain experience before you start a business," she said. "Industry experience is invaluable."
For instance, Bland-Walsh learned the costs for new equipment and maintenance early in her career. She built those ongoing expenses into her own business.
But, she said, "don't mistake technical expertise for business expertise. They're different skill sets. Have the knowledge to run a successful business or find someone who does."
To face challenges from a position of strength, Bland-Walsh said, "Be pulled by your passion versus pushed by fear. They are different motivations. You make decisions from a different place."
Bland-Walsh understands that City Gym is not a revolutionary business model. Still, a distinct difference exists from other gyms.
"The nuts and bolts are the same," she said. "Our culture is our product."
City Gym's culture of inclusivity appeals to the human need for belonging. That's important not only to Bland-Walsh, but also to her diverse membership from all walks of life. This culture is not easily replicated at a big box gym. Dynamic relationships are fostered by people, not policy and procedure.
Bland-Walsh mentions Caesar Blevins, City Gym's cultural ambassador. Blevins exemplifies the gym's spirit of welcoming and community by performing many roles when he's not working at UPS or working out.
"Caesar was one of the first people in the door when we opened," Bland-Walsh said. "He's a greeter, [self-appointed] security guard, ambassador, member and friend. Caesar takes his role seriously. People are our culture, and he's the epitome of community. He's like family."
For Blevins and 1,119 other members, City Gym is a place to fit in, get fit and belong.
(photos courtesy of Dan Videtich)