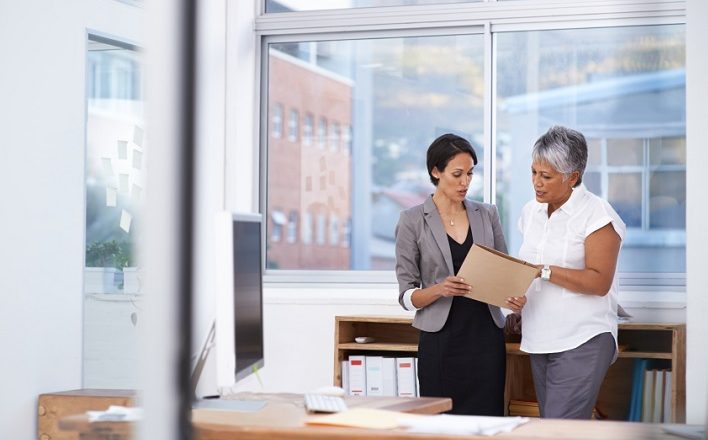 The Best Advice I Ever Got
With so much bad information filling the airwaves and Internet, it's easy to forget just how valuable really useful advice can be.
Especially for entrepreneurs. If you can find someone who knows their stuff, that person's advice could help you seize new opportunities and avoid a parade of calamities.
One of the great things about the Helzberg Entrepreneurial Mentoring Program is that it matches up-and-coming business owners with seasoned executives and owners who have a wealth of tried, tested experience to share.
That can be a big help when you're running a business. Three of Kansas City's leading entrepreneurs talked to Thinking Bigger Business about advice they received from their HEMP mentor—and how it has enriched their companies.
To Get Better, Hire the Best
When Danny O'Neill joined HEMP, he was paired with one of the most successful businessmen that Kansas City has ever produced: Henry W. Bloch, the co-founder of H&R Block.
It was about two decades ago. O'Neill was busy building his business, The Roasterie, into one of the Midwest's best coffee companies. He was "nervous and giddy and scared" as he prepared to meet with Bloch for the first time.
O'Neill's worry was completely unnecessary. Whenever he and Bloch sat down to talk about The Roasterie, the older man was always open and generous.
Of all the advice that Bloch shared, one instruction still stands out: Always hire employees who are better than you are. (O'Neill's self-deprecating response: "Oh my God, I can do that!")
It's a lesson that Bloch learned during H&R Block's early days. He wasn't an accountant, and there were things he didn't know about bookkeeping. To make the company succeed, Bloch realized he needed to hire the best possible people in every position.
O'Neill continues to put that advice to work. While he relishes his role as The Roasterie's founder and enjoys continuing to build the business, "there's somebody at every job who's better at it than if I was doing it."
That advice has allowed The Roasterie to continue thriving, year after year.
"Years later," O'Neill said, "I think about that every single day."
Find the Right Ear to Bend
Small business owners are famous for their happy talk. Ask how life is going, and things are always just great … even if they really aren't.
It's important for entrepreneurs to have someone who will listen to them when they need to discuss the challenges they face, said James Davis, the founder of Davis Safety Supply. And it helps if that someone is a fellow entrepreneur instead of an employee or spouse.
This is one of the most valuable things Davis learned from his first mentor, Dan McDougal, owner of Dredge America.
"You want to have somebody you can talk to and communicate with," said Davis, whose company is a leading distributor of janitorial, safety and food service supplies. In addition to McDougal, Davis also was mentored by Mary Lou Jacoby of Warehouse1.
Davis has been in business for 37 years, and while the vast majority of those have been "up," there have been times when he struggled a little.
Having a trusted adviser can encourage an entrepreneur to keep going and get back on track.
"You've got to know how to do it," Davis said. "You've got to know how to catch it."
Get All Sides of the Story
Whenever Faruk Capan has to make a big decision in his role as CEO of Intouch Solutions, he follows an approach he learned from his HEMP mentor, Lirel Holt.
Holt, who founded the CARSTAR franchise of auto body repair shops, never liked to just hand down an answer. Instead, Holt would raise points to consider, but he pushed Capan to weigh the evidence and decide for himself.
Today, whenever an issue pops up, Capan makes a point to ask his executives, his sales team and anybody else affected to give him their perspectives on it. He wants to get the whole story before he decides to take action. "Always try to listen to everybody who has a stake in your problem."
When Capan first joined HEMP, he was a little concerned because Intouch Solutions specializes in digital marketing, and none of the other companies were active in his particular industry. If he had a problem, he wondered, would anybody really understand his situation?
As it turned out, a lot of business experience is universal.
"As long as you don't have an agenda, and you really want to get help," Capan said, "there are people who will help you."