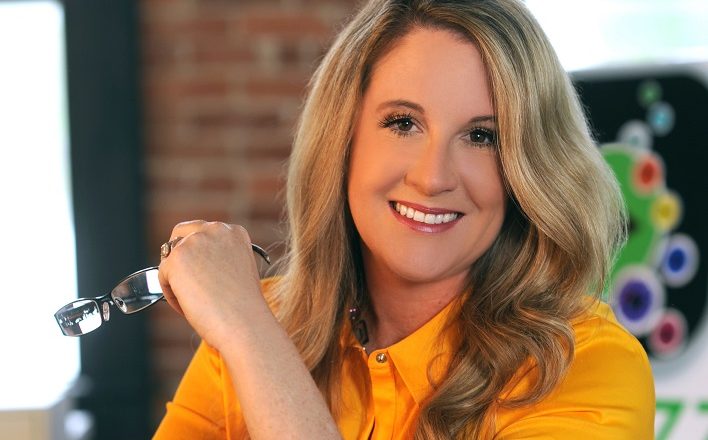 'The Best Gift I Ever Got'
VideoFizz is a mobile app that makes it easy to create group video celebrations for any occasion.
---
With the VideoFizz app, you can create a video greeting for just about any occasion: birthdays, graduations, weddings, you name it.
Even better, you can get entire groups of people into the act, whether they're across town or across the country. Aunt Deb in Los Angeles and your college roommate from Raleigh can both appear in a video you assemble here in Kansas City.
All you have to do is download the app to your Apple or Android device and invite your friends to film clips on their smartphones. VideoFizz automatically combines the videos, adds a personalized animation and layers in music. The finished video is then sent to the lucky recipient via Facebook, Twitter, email or text.
"For the person getting it, it's kind of a potpourri of all the people that matter in their lives," said Laura Steward, the company's CEO.
Before VideoFizz, Steward was an executive with General Electric, overseeing not one, but two businesses involved in gene sequencing and oncology diagnostics. Those companies just happened to be in California and Texas. The Kansas City-based Steward was constantly traveling.
So she decided to quit her job and pursue a startup vision of her own.
Her company's app debuted to the general public in December. You can use VideoFizz to make a "fizz" for free, but if you want music and other extras, it costs $5.99 for a single video, about the cost of a premium greeting card, or $9.99 for an annual subscription.
Steward has raised about $2 million in investment. She was one of the winners of the first-ever LaunchKC competition, taking home $50,000 in prize money. She was one of only six startups invited to present at a national Techweek pitch competition in Miami.
Steward also earned a spot in the Pipeline Entrepreneurial Fellowship. The yearlong program selects high-potential entrepreneurs from Kansas, Nebraska and Missouri. It exposes them to training, coaching and connections that will help them rapidly scale up their operations.
"I completely credit that organization for where I am right now," Steward said.
What's next? Steward wants to continue refining VideoFizz and making the app as fun and easy to use as possible. Luckily, she has help. She started hiring staff in January. She employs four full-timers. Throw in contractors, and VideoFizz has a head count of 10. They're preparing for a promotional campaign this fall with a major partner, which could catapult VideoFizz to a national audience.
Until then, Steward and her team will keep helping groups of users celebrate birthdays and encourage friends undergoing treatment for cancer. (That last category is one of their most popular—Steward has seen more than 60 people in a single "Cancer Sucks" fizz.)
When people give feedback about their VideoFizz experience, Steward said, "it almost always says, 'It's the best gift I ever got.'"