As we head into the latter part of the year, many businesses are beginning the treacherous time of benefit renewals. And to no one's surprise, rates are only going up! Whether you are planning to renew your benefits with your current carrier or looking to make a change, it's important to understand what your options are. Health insurance is a complex and evolving subject matter, and it's time to demystify health plans and what they mean for your business. 
Let's start with the basics.
Who is eligible?

 
Group health insurance provided by the employer is only offered to full-time and active employees. Full-time employees are classified as working "on average" 30 or more hours in a week. You will want to clearly define who is considered part time and who is considered full time in your job offer to clarify who will be eligible for benefits. Closely monitoring employees' hours is a continual manual process to ensure their classification is correct.
How do we go about obtaining insurance? 
There are many online or local resources a business owner may select when getting quotes. Some plans require your employees to complete personal health questionnaires. Once this is completed, you will receive rates based on the underwriting process, and those rates are usually only good for 60 days. If you are unable to move forward within that time frame, you will need to go through underwriting again. 
Another important facet of health insurance business owners should know is that health carriers require 50% of active and full-time employees to participate in the health plan, which can be challenging for some employers. 
How can we find the best option for our company?
First, strategy will become your best friend when you are searching for health insurance. Many businesses believe that, if they go to multiple brokers with a blanket request for health insurance, they will find the best "deal." 
The reality is you need to find someone who understands your business and will take the time to find what plans will work for your group. Finding that strategic partner who has your best interest in mind and can help you develop a strategy that will grow your business is key when looking at health insurance. More than likely, despite shopping around for benefits, the rates will remain the same. 
The vital component of the shopping stage is deciphering what your goal is with adding health insurance. Is it employee retention? Are you looking to grow your business and need benefits to attract candidates? Are you moving into a new territory and your current coverage is no longer available? A strategic partner or broker will work with you to figure out the best plan types and deductibles that will suit your business. 
Do I have to contribute to employees' health plans? 
Most carriers require employers to contribute 50% of the employee premium on the base plan and then employees may add dependents at their own expense. This is the most traditional strategy employers will use. Many times, employers will struggle with getting employees to participate in their plans for a myriad of reasons, so they end up contributing more to the plan. This is all part of the strategy a broker or strategic partner can help you set up. 
Affordable Care Act compliance
It's important to note the compliance portion that follows having benefits and implementing a medical plan for your company. The Affordable Care Act contains benefits and responsibilities for employers. The size and structure of your workforce determines what applies to you. An employer's size is determined by the number of its full-time employees. 
It is imperative to maintain compliance to ensure you are meeting certain standards and regulations. Employers should be tracking how much they are contributing and confirm it is meeting the ACA's affordability requirement. The ACA's affordability requirement is the highest percentage of household income an employee can be required to pay for monthly health insurance plan premiums, based on the least expensive employer-sponsored plan offered that meets the ACA's minimum essential coverage requirements. For 2021, this is 9.83% of an employee's household income. 
Health insurance is full of complexities that can take business owners down a never-ending rabbit hole if they don't have the right team behind them. Each year as businesses renew health insurance, our team works diligently to find the best plans to fit our clients' needs. Business owners should be aware of the process of getting a health quote and understand it is more than a quick shop-around process. Having a strategy and someone who understands the goals of your business will help the process run smoothly and, ultimately, help you grow your business.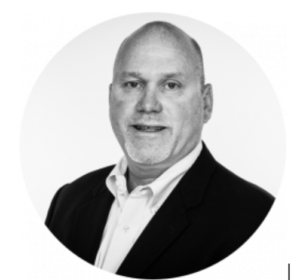 Chad Braymer brings more than 26 years of experience in a wide variety of roles within the professional services industry to his director of operations position at Lever1. Over the course of his career, he has enabled tremendous growth in revenue and profitability by developing highly scalable operational processes and cohesive work teams.