For 20 years, the Helzberg Entrepreneurial Mentoring Program has steadily helped KC entrepreneurs build bigger, better companies.
Overhauling the building at 2800 Mercier St. hasn't been a minor project for Emily Voth, the owner of Indigo Wild.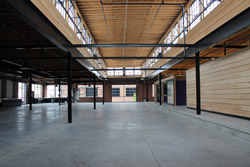 Her company, which makes a popular line of natural soaps and other personal-care products, put about $3 million into the structure just off Southwest Boulevard. Starting this month, it'll serve as Indigo Wild's second production facility, specializing in liquid soaps.
The addition will allow Voth to scale up her company's output and, with any luck, help Indigo Wild continue the double-digit growth it's achieved every year since its inception.
Starting out, Voth knew how to make terrific products. But, she said, "I had no idea I'd have to worry about real estate and inventory."
She mastered those skills—and about a hundred others—through the Helzberg Entrepreneurial Mentoring Program (HEMP). Now celebrating its 20th year, the nonprofit has helped more than 300 local business owners learn vital lessons about running and growing their companies.
"It just developed organically," said Barnett Helzberg Jr., the organization's founder. "I'm really amazed."
Owners are paired up with seasoned business owners, who meet with them at least once a month for three years. Participants also attend a series of training and networking events.
HEMP's work has translated into a real, measurable impact on Kansas City's economy.
On average, a company will see 43 percent growth in revenue after its owner begins to participate in HEMP. The head count tends to increase, too—typically by 30 percent. Together, HEMP companies have generated more than $748 million in economic activity.
Voth said that when she came to HEMP, "I was definitely a neophyte. I didn't know anything about cash flow or inventory, HR things." Her mentor, Rick Krska of InkCycle, coached her through those and other issues.
"I still use a lot of things that he taught me years ago," Voth said.
'All Those Little Things Add Up'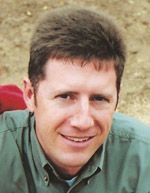 Andrew Homoly joined HEMP in 2006. At first, he laughed, it was part of a plan to get Barnett Helzberg Jr. to introduce him to Warren Buffett.
Helzberg had sold his company, Helzberg Diamonds, to Buffett's Berkshire Hathaway. Homoly had a business idea that he wanted to present to Buffett, and he figured Helzberg could open the door.
Taking part in HEMP, though, led him to something even better. "I am the biggest HEMP cheerleader because of the impact it had on our company," Homoly said.
In 2009, three years after Homoly started working with his mentor, Ted Murray, Homoly Construction was the fifth fastest-growing business in Kansas City. The company added employees, and Homoly has gone on to launch a solar division.
Meanwhile, more than 80 percent of the company's competitors were wiped out by the economic crisis. Without HEMP, Homoly said, there's an excellent chance that his business wouldn't have survived either.
"I attribute that almost entirely to Ted Murray, Barnett Helzberg and the HEMP program," he said.
It wasn't one lesson that made the construction company's growth possible, but "probably 100 different nuances," like how to market and how to build a schedule, Homoly said.
"For me, the biggest thing was getting my financials in order," he said. "I'd been kind of running the company by how much money was in my checking account."
That might be fine for a smaller business, but to take his company to the next level, he needed a clear view of its performance.
"All those little things add up to make a big difference," he said.
You're Not Alone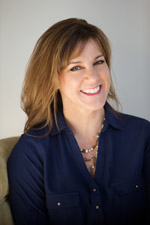 Leanne Cofield, the owner of Visage Inc., said revenues have doubled at her promotional-merchandise company since she joined HEMP. "I've actually bought two competitors in the past year," she said.
Cofield acquired Visage in 2002, after the previous owner was called up to active duty. Being admitted to HEMP was a life-changer for her because she finally had someone who could provide answers and advice.
"I was doing what I knew, just trying to keep the business going, doing the best I could," Cofield said. "I didn't really have anyone to turn to with questions."
Isolation is a common problem for small business owners. In a lot of cases, they work alone. And they might not feel comfortable talking about their problems. (HEMP has a strict confidentiality rule. Whatever an entrepreneur tells a mentor stays between them unless the entrepreneur consents.)
Thanks to HEMP, business owners gain access not just to their mentor, but a network of experts and fellow entrepreneurs. They realize their challenges aren't unique. Other people have faced them and found solutions.
Cofield's mentor, the late Dick Benner, taught her how to read financial reports, how to do quality control and other important tasks. "Our day-to-day processes were greatly improved, so we could turn more business," Cofield said.
HEMP has given Cofield a new sense of confidence in her skills as an entrepreneur.
"Thanks to my mentor, I feel like I can do just about anything," she said, "because now I understand small business."