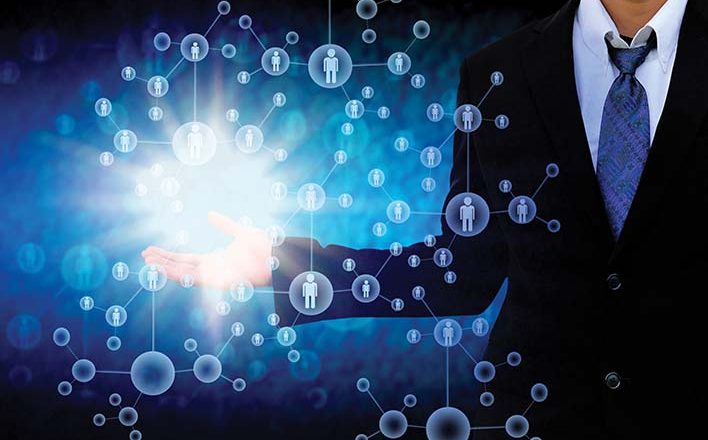 HR Strategy: Hiring? Marketing Makes It Rain Resumes
In economic terms, an unemployment rate between 4 and 6.4 percent is considered full employment. By any standard of measure, our nation is at full employment. If you are trying to fill job vacancies at your company, then you know firsthand how challenging recruiting talented employees really is today.
The Society of Human Resource Management (SHRM) puts hard numbers to the things most business owners will tell you anecdotally—it's hard to recruit and retain new talent. The SHRM LINE Report says hiring rates across manufacturing and service sectors are expected to rise, while candidate sourcing becomes more difficult.
If for no other reason than to find and recruit talent, many companies are engaging in more robust employer branding strategies. If you're already there or heading in that direction, keep these best practices for employer branding and marketing in mind during these hard hiring times.
Know Your Employer Brand
You have an employer brand, even if it isn't formally defined yet. Sites like Glassdoor give applicants a look into your interview process, pay structure and management style. But employees in any industry know the ups and downs of working for specific companies because the word on the street is out there.
When a company actively takes charge of its employer brand, it puts forth a cohesive external image of its workplace culture that appeals to like-minded employees. Attracting the best match for your company means defining exactly who that match is and reaching those candidates with messages about how they will love working there. Not everyone is a great match for your company, and that's OK.
Begin Treating Applicants Like Customers
Marketing professionals eliminate obstacles that could prevent customers from interacting with your company. Eliminating barriers, perceived
or real, helps convert prospects to customers and customers into loyalists.
You approach customers with a sense of urgency because you need sales. Recruiting applicants should be no different. Use your customer approach with applicants to get their attention and resumes.
No More Forcing Candidates to Jump Through Application Hoops
In times of full employment, and especially when working with younger demographics, employers no longer have the luxury of multi-step, company-specific application processes that take hours for applicants to complete, only to get 20-second consideration from the hiring manager in return.
Application processes need to be revamped. Barriers to entry have been knocked down when working with customers, and now the same must be done on the applicant side. You want applicants to give the least amount of information, in the easiest way possible, so companies can make decisions about moving on to the next stage of the hiring process. You can always continue to gather more information from applicants as you move along, just as you do with customers.
Catch the Eyes of Those Who Aren't Looking
Low unemployment means the best talent certainly already has gainful employment. They may even be happy in their current position.
To win the labor war, companies have to get their open positions in front of talent who aren't actively looking. That's not easy for HR to accomplish in general. It's the kind of thing headhunters specialize in, at a hefty cost.
But it's exactly what marketing does on a regular basis. Marketing professionals regularly find customers who don't know they need a product, present a compelling brand message and convert people from prospects to customers. This may mean you start using tactics more often reserved for customer acquisition, like display advertising, paid social targeting, and even radio and billboards.
Give Top Candidates the Information They Want
According to Glassdoor, the five most important pieces of information job seekers want employers to provide are:
Salary/compensation
Benefits
Basic company information
What attributes make it an attractive place to work
Company mission, vision and values
Simple enough. But employers usually leave out the first one, or weasel around it with "commensurate with experience" and "please provide salary history and requirements."
If you were talking about a customer interaction instead of a prospective employee, would it be different? Would you withhold information, or would you be more willing to give ranges and minimums so customers could better self-identify as prospects?
When you're working with passive job talent, companies must put more cards on the table or let your well-established employer brand lead the way.
When you build that employer brand, people start knocking on your door, even when the labor market is as tight as it is today. A well-established employer brand can lead the charge—and save you money at the same time. According to a study from 2014, 64 percent of millennials would rather make $40,000 a year at a job they love than $100,000 a year at a job they find boring.
Marketing for Recruiting and Hiring Needn't be Complicated
Put yourself in job seekers' shoes, apply marketing principles to both consumers and candidates, and actively control your employer brand. Let the resumes rain.