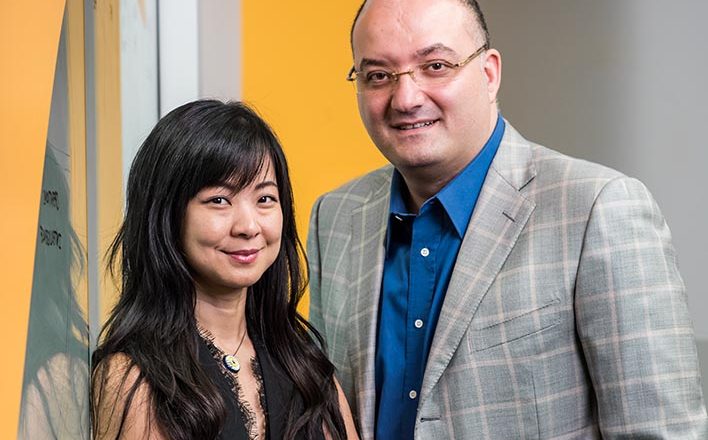 Immigrant entrepreneurs, with help from local resources, launch successful businesses
After operating a free clinic on the weekend for years, chiropractor Dong Chang Lee was confident he could help even more people if he started his own full-time business.
The question was, would anyone help the South Korean immigrant?
Lee, the founder of Lohan Chiropractic and Acupuncture in Kansas City, Mo., is one of more than 7,000 immigrant entrepreneurs in the metro area. According to data from the Greater Kansas City Chamber of Commerce, immigrants account for roughly 18 percent of the metro population, and foreign-born households earned $3.7 billion in income in 2016. A year earlier, they paid $309.3 million in state and local taxes and $629.3 million in federal taxes.
Although their financial impact on the area is substantial, immigrants face even more challenges than the general population in launching a business. Organizations throughout the metro offer a variety of resources to help immigrants to start and grow their businesses.
Connections
Lee said state and local offices do a good job of publishing and explaining requirements related to permits, but he had difficulty securing financing.
"The financial institutions I had contacted were all hesitant to lend to a startup with no prior business history, let alone consider me as an applicant due to my (lack of) citizen status," he said. "It's very draining to have to go through bank meetings and application processes, only to be rejected at the end."
Lee said the Asian Chamber of Commerce of Kansas City (ACCKC) connected him to lending institutions that were willing to work with him, and the chamber also followed up to ensure he was successful in securing capital.
Although the chamber's resources aren't specifically geared to immigrants, Lee said it became his go-to resource. He said he benefited from its seminars on topics like taxes for small business as well as networking opportunities.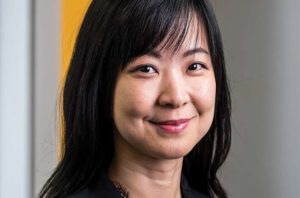 Erlinda Tjhai-Aydulun, president of Overland Park-based technology consultancy MindLift, said ACCKC helped her obtain a minority business enterprise certification.
"It has proven to be a great networking source for MindLift," said Tjhai-Aydulun, who came to the United States from Indonesia. "I was able to get introductions to a number of large corporations who are supportive of minority businesses through my membership."
Tjhai-Aydulun said that when she was first starting out she didn't know how much assistance was available.
"Dare to seek help," she said. "I did not realize how many organizations are dedicated to help startups and small business owners.  Do your research and knock on their doors. You never know what connections you can make, free resources to help educate you and advice that will help you take the next steps with more ease."
Services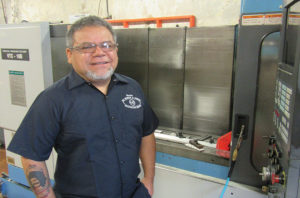 Martin Jimenez, CEO of at MJ Design & Parts LLC, started his own business in his home in 2014. The company manufactures custom machine parts.
Jimenez, an immigrant from Mexico, said his biggest concern was registering his business because he was unfamiliar with the process.
Michael Carmona, director of community and business development for the Hispanic Economic Development Corp., said Jimenez knew his own business, but the HEDC was able to help him with things like articles of incorporation, business licensure and tax requirements.
Less than two years after Jimenez started his business, it moved to its own location. Today, Jimenez counts Hallmark Cards Inc., the Kansas City Star and W+D North America Inc. among his customers.
"We machine for them spare parts for printing machines," he said of W+D. "Pretty much everything that is related to paper."
Carmona said nearly 90 percent of the people who benefit from the HEDC's assistance are immigrants, so the council offers English courses that are focused on improving business-related conversations. HEDC also offers a microlending program to help entrepreneurs who otherwise might struggle to establish and build credit.
Office space
Some immigrant and refugee entrepreneurs aren't initially ready to jump right into development courses, such as the FastTrac program offered by HEDC. That's why last year the Northeast Kansas City Chamber of Commerce launched its Economic Global Growth initiative, which allows entrepreneurs to take baby steps with less risk than a full-scale business launch.
"We created a space where immigrants and refugees can come in and get the feel for a brick-and-mortar business," said CEO and president Bobbi Baker. "We talk with them about things as elementary as sales ledgers."
Baker said one woman she was assisting told her she had sold a dress for just $7 after purchasing it for $5.
"I said, 'That's not going to work, honey,'" she said. "But it gave us an opportunity to talk about things like hard costs, return on investment, overhead and business plans."
The chamber's Independence Avenue location offers four temporary spaces where entrepreneurs can start a business without the typical overhead costs. Baker said a new company can stay there for up to four months.
"We don't want them to move in and stay," she said. "We want them to get the feel for it and eventually move forward. We start with a conversation, and that conversation can last for 90 to 120 days."
Skills
Not all the immigrants looking for assistance are operating in brick-and-mortar buildings. New Roots for Refugees has been helping train immigrant farmers for a decade, said Cultivate KC executive director and co-founder Katherine Kelly.
This year, the program's Juniper Gardens in Kansas City, Kan., is working with 15 families. The program offers education related to production planning, seed and supply ordering, record keeping, accounting, taxes, equipment and sales.
The four-year program, which receives funding from Catholic Charities of Northeast Kansas, the United Way and others, has three to four slots available each year, and there is always more demand than space available. Applicants are required to have previous farming experience in their home countries, which have included Burundi, the Democratic Republic of the Congo, Myanmar, Nepal and Somalia.
Of the 28 families that have graduated from the program, 24 of them are still farming. Kelly said most graduates buy houses with enough acreage for a small farm, and a few have leased land. The program requires the farmers to save $3 for every $10 of gross sales in order to pay taxes and set aside money for the future.
Cultivate KC offers mini-grants of up to $3,000 to help farmers establish or expand farms, and Kelly said there are organizations on both sides of the state line that will help farmers with water connections. The organization also helps connect farmers to other lenders and help them pursue grants through agencies like USDA.
"We try to pull all the resources available to other farmers and make them available to the refugees, too," Kelly said.
Kelly said the farmers produced about 67,500 pounds of food this year. All the farmers participate in at least one farmers market, and Cultivate KC staff helps with sales to local restaurants.
Kelly said farming is supplemental income for the families, who typically start with household incomes around $25,000. She said in the first year, families typically make about $3,000 in sales. By the fourth year, families gross up to $15,000 and net as much as $12,000.
"Farmers refer the program to their family and friends," Kelly said. "This year, most of our applicants heard about us from participants."