Illuminating the lives of the women entrepreneurs who shaped Kansas City.
---
Ask people to list Kansas City's most historic entrepreneurs, and certain names immediately spring
to mind—Kauffman, Bloch, Hall and more. They're men who achieved landmark success in business
and left an important impact on the community.
But not as many people know the women who built their own businesses here and who made significant contributions to Kansas City.
Nell Donnelly Reed, Clara Stover, Hazelle Hedges Rollins—they and others created companies that dominated their industries, winning national and even international acclaim.
And they accomplished this during an era when it was all too easy for women to be exiled from entire
industries, when gender discrimination and a lack of capital could be almost insurmountable hurdles. In
the process, they cleared a path for today's business leaders.
In honor of Women's History Month, Thinking Bigger Business is taking a look at a few of the most
inspiring women entrepreneurs in Kansas City's history.
Hazelle Hedges Rollins: She Had the World on a String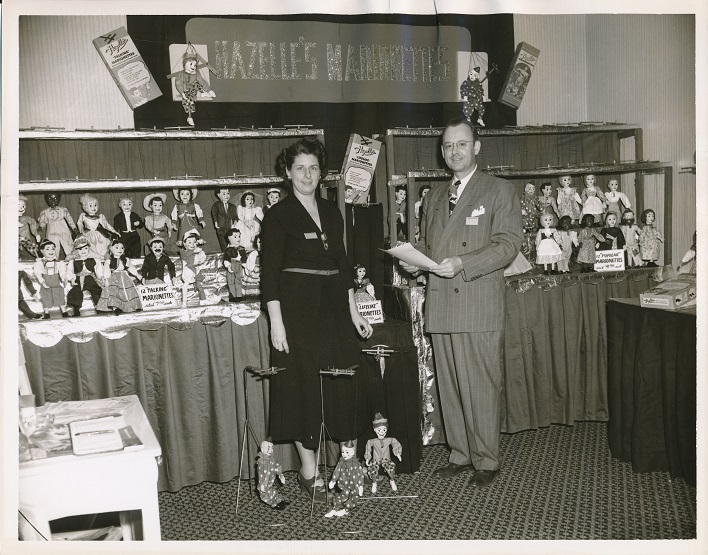 It's funny how the smallest moments can shape an entrepreneur. Take Hazelle Hedges Rollins, for example. She was in her early 20s when she decided to build a puppet for a neighbor boy who loved marionettes but didn't know where to buy one.
That experience led Hedges Rollins, who had earned an art degree from the University of Kansas, to start her own marionette business. The factory was headquartered in her father's basement before moving downtown. But over time, the business became the only one of its kind in the United States and, at one point, the only dedi-cated producer of marionettes in the world.
"She was a phenomenal woman, and very forward-thinking for her age," said Nancy Clark, longtime volunteer and former executive director at Independence's Puppetry Arts Institute, which hosts exhibits, how-to workshops and puppet shows.
Over the course of her career, Hazelle Hedges Rollins created hundreds of puppet characters—Teto the Clown was one of the most popular—and she earned three patents. One was for a type of puppet controller—called an "airplane" control because it looks a little like an old-school airplane. The control was common among puppeteers, but she patented it for use as a toy, giving her an edge over competitors, Clark said.
Hedges Rollins was a puppet collector, too. She donated several of her historical finds, some dating back to the Civil War, to the Smithsonian Institution. The Puppetry Arts Institute features an entire room dedicated to Hazelle and sells a biography about her.
Annie Chambers: The Queen of the Red Light District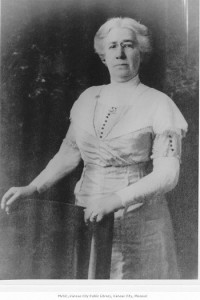 It's easy to focus on the notorious side of Annie Chambers' life. She did run one of Kansas City's most famous brothels for the better part of 50 years. Located at Third and Wyandotte, her 25-room "resort" stood out for its opulent furnishings. Thanks to regular bribes, the business managed to thrive despite being located just blocks from the police and City Hall.
But Chambers—born Leanna Loveall in 1840s Kentucky—displayed the kind of fortitude that entrepreneurs of any era can respect. She was disowned by her father because, as a teenager, she dared to ride in a parade supporting Abraham Lincoln's campaign for president. After she lost her husband and two children in her early 20s, Chambers started on the path to opening her own brothel here in Kansas City.
Over the years, she fended off several attempts to shut down her operation. When her brothel was ordered closed in the early 1920s, Chambers fought the case all the way to the Missouri Supreme Court and won. But the city had changed over the years. Chambers got out of the prostitution business and operated her building as a boarding house.
In the final years of her life, Chambers became friends with the Rev. David and Beulah Bulkley, the founders of City Union Mission. They converted her to Christianity. Chambers deeded her estate to the Bulkleys, who used the former brothel (later demolished) to help homeless people.
Nelle Peters: The Woman Who Designed Kansas City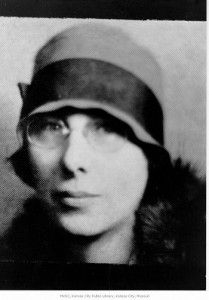 Kansas City wouldn't look like Kansas City if it weren't for Nelle Peters, the architect who designed a series of high-profile hotels and apartment buildings, including the Ambassador Hotel and the "Poets Corner" apartment buildings off the Country Club Plaza.
Peters came to Kansas City when the architectural firm that employed her transferred her to its office here. But there wasn't much work for her, so she decided to take the leap and go into business for herself. Her first projects were single-family residences. Peters charged $15 for a design.
A few years later, her business took off when she started collaborating with Charles Phillips, a local real estate developer, on several large buildings.
"I work everything over and over on the floor plans," Peters told an interviewer in 1925. "I want each building to be as perfect, as economical and practical, as if I were building it for myself. A personal interest in work is the only thing that means anything at all—it is the only way to get anything out of it."
Three of Peters' smaller apartment buildings near the Plaza were recently approved for demolition. While historic preservationists lost a fight to save the buildings, the silver lining is that a new generation learned the story of one of Kansas City's best unsung architects.
Nell Donnelly Reed: America's First Lady of Fashion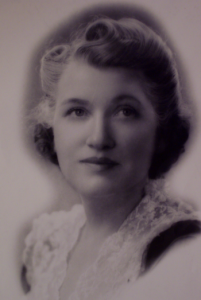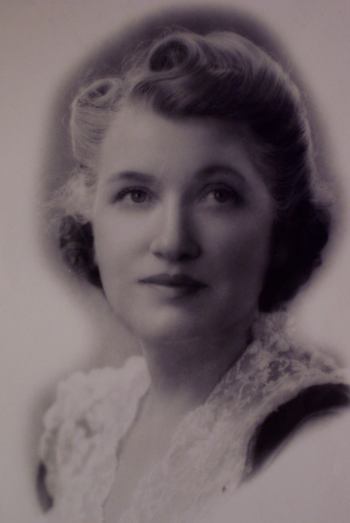 Nell Donnelly Reed—also known as Nelly Don—was one of the most successful fashion entrepreneurs in U.S. history. Her company made its name by producing stylish but affordable dresses for the average woman.
"She dedicated her life to making women appear more beautiful and feel more beautiful about themselves," said Terence O'Malley, the filmmaker behind the documentary and book "Nelly Don: A Stich in Time." "That was her philosophy."
Nell possessed a gift for innovation. She was one of the first entrepreneurs to bring assembly-line techniques to American apparel. When the Great Depression hit, she came up with a new product, the Handy Dandy Apron, which became wildly popular and allowed her factory in the Garment District to stay open. By 1931, the Donnelly Garment Co. had sales of $3.5 million and 1,000 employees.
The company offered health, pension and tuition benefits years before that became a common business practice. "She really considered her workers to be her extended family," said O'Malley, whose great-grandmother was Nell's older sister.
Parts of her life were like something from a movie: She was kidnapped in 1931 and quickly rescued because former U.S. Sen. James A. Reed (Nell's secret paramour and future husband) sought help from a local mob boss, who led a manhunt.
By the early 1950s, the Donnelly Garment Co. was the world's largest maker of dresses. Nell Donnelly Reed sold the company in 1956, and it closed in 1978. Its founder would live to age 102, passing away in 1991.
Clara Stover's Sweet Success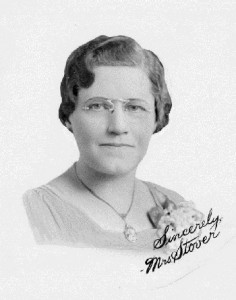 What we know today as Russell Stover Candies actually got its start as Mrs. Stover's Bungalow Candies—the name it operated under for the first 20 years of business. After all, it was Clara Stover who dipped those first batches of candy inside the couple's Denver home in 1923. Today, the company bills itself as the largest producer of boxed chocolates in the entire world, with products available in 70,000 stores across North America.
The Stovers endured more than their share of ups and downs on the road to business success. After they married in 1911, the young couple moved to a 580-acre farm in Saskatchewan— a wedding gift, believe it or not—but after a particularly rough first year, decided it wasn't for them.
Russell then went to work for a series of candy companies, first in Winnipeg and then Chicago and Des Moines. As a sideline, Clara made candy in their home, which Russell would sell to local shops for extra money.
In 1921, the Stovers partnered with Christian Nelson to sell the original Eskimo Pie. The ice cream treat was a huge national success, but soon was undermined by copycats and legal battles.
The Stovers sold their interest in the Eskimo Pie and relocated to Denver, where they launched Mrs. Stover's Bungalow Candies. A series of retail stores and factories soon followed, along with a move to Kansas City.
After Russell died in 1954, Clara Stover served as the head of the company until 1960, when Russell Stover Candies was sold for $7.5 million. She died at age 93 in 1975.