Local startup FireBoard Labs will launch a Kickstarter campaign on Aug. 9 for its cloud-enabled smart thermometer.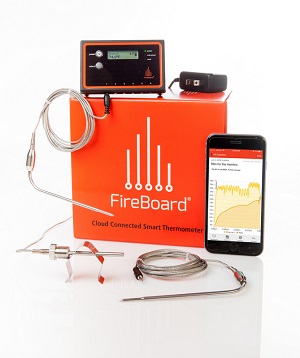 The product is the brainchild of entrepreneurs Ted Conrad and Steven Briggeman. They're aiming to raise $30,000 from the crowdfunding effort. That money will go toward a larger production run. Backers will have the ability to preorder FireBoard thermometers and probes, with delivery expected in December.
The device makes it easy for users to remotely check the temperature of, say, the steaks they've got cooking on the grill, but Briggeman and Conrad say FireBoard's thermometer can also be employed in a number of professional settings, such as server rooms, commercial kitchens and more. The startup was approved for help from Digital Sandbox KC earlier this year.
Thinking Bigger Business featured FireBoard Labs as a "Big Start" in July 2016. You can read that article here.