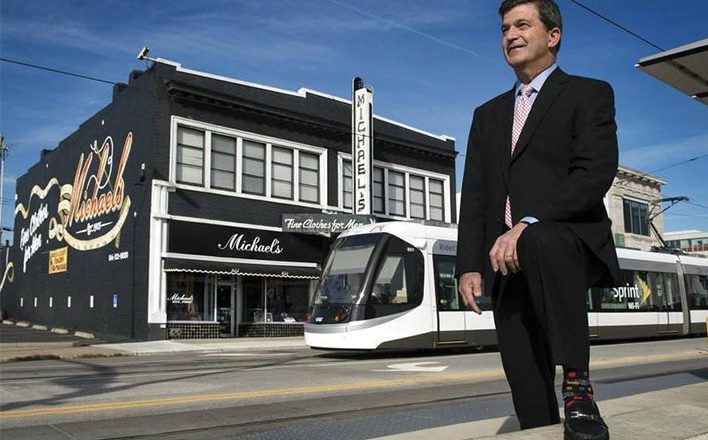 Passion and Tradition Suits a New Generation
To operate a high-quality clothing store for 112 years, one must put customers and employees first. And you can't just care a little. There must be genuine passion, according to Keith Novorr, third-generation owner of Michael's Clothing.
Michael's has been at 19th and Main streets since 1905. Passion for quality and customer service has existed since Novorr's
grandfather, Michael, opened the doors. Keith's father, Eugene, and Uncle Howard kept that passion as second-generation owners.
Keith is in the "meet-and-greet business." He makes customers feel at home with great service. So do his employees, another reason for Michael's success.
His advice to other businesses looking for longevity? "Be happy where you are. Stay in one location."
Michael's isn't planning on going anywhere: Novorr is already planning for the store's 115th anniversary in 2020. Not only is Michael's attracting fourth-generation patrons, the store's average customer age has declined by 10 to 15 years due to downtown streetcar service.
Keith eschews trends like internet buying and drone delivery, which sacrifice contact with customers. He's not a fan of bargain selling, either. A sign in the store quotes Benjamin Franklin: "The bitterness of poor quality remains long after the sweetness
of low prices are gone."
That's not something Michael's customers, new or old, have to worry about.