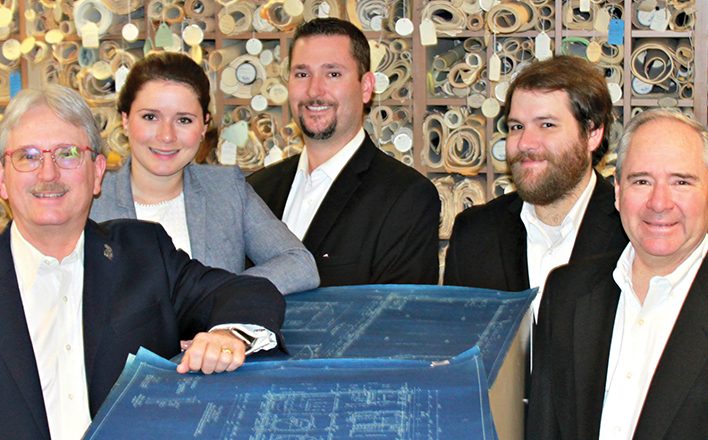 Rau Construction: 148-year-old firm specializes in historic rehab
There aren't many companies in the Kansas City area that can claim roots as far back as the 1870s, but Rau Construction is a rare breed.
The family business was founded in 1870 in Solingen, Germany, then moved to Kansas City around 1905. Since then, Rau Construction has been maintained and operated as a family-owned company.
The company's projects include structures such as churches, office buildings, retail, schools, industrial complexes, renovations and interior finishes.
Roughly 50 percent of the company's construction work involves historic rehabilitations in the metro area. Rau is currently preparing to rehabilitate its 50th building in downtown Kansas City.
"We've always been a KC company that's been true to Kansas City," fifth-generation owner Gus Rau Meyer said. "We have a great group of customers, and they've been very loyal to us over the years."
With 148 years and six generations of family history behind the business, it's safe to say that stability is one of Rau's assets. The key to its longevity has been customer loyalty and personal attention to the needs of clients.
"We're small enough that we're involved in every project on a daily basis, but we're large enough that we can handle projects up to $50 million or more," Meyer said.
Today, Gus and his brother Dan are principal owners of the company, and the sixth generation (Jason, Andy and Alison Meyer Kirn) is already in line to inherit and continue the business. The company has five projects in progress for 2019, all of them historic rehabilitations downtown and in the West Bottoms.