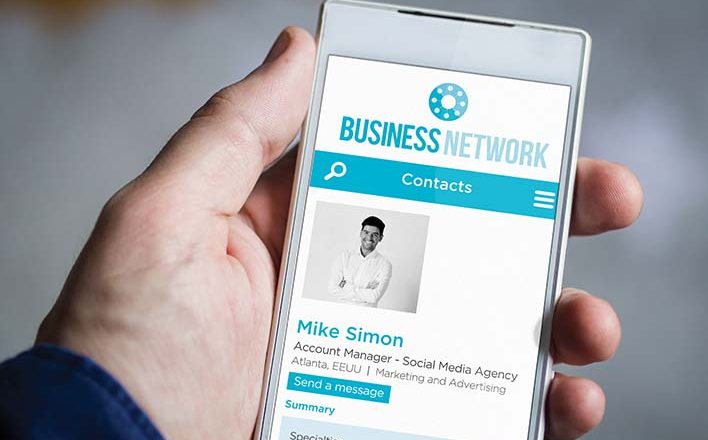 Smart Strategies: How to use LinkedIn to grow your business
LinkedIn has long been thought of as one of two things: a social media site to help you find a job or a recruiter's alternative to picking up the phone.
Since its launch in 2003, LinkedIn has gone through an incredible amount of development and change. Since Microsoft's purchase of the site in 2016 for $26.2 billion, the company has soared and is currently adding two new users every second, and its quarterly revenue exceeds $550 million.
With new users and advanced capabilities added to LinkedIn, it's no secret that the site is quickly moving from "the social media site for job searching" to "the social media site that can take your business to the next level."
Here are a few useful tips that can help you step up your LinkedIn game by utilizing the site to your advantage.
Put your best face forward
Your profile picture is one of the most influential aspects of your LinkedIn account. Whether we like it or not, the reason that platforms like Tinder and Bumble became popular in the dating world is because we all make snap judgments based on a person's looks. We either gravitate to their appearance, demeanor and perceived personality, or we tend to withdraw due to disinterest.
Your objective is to draw people in, so it's crucial that you put your best face forward to provide an optimum first impression to your followers. Make sure that your profile picture only includes you (your kid is cute, but save that picture for Facebook).
Your photo should radiate your business persona, so ensure that your picture aligns with your career field. If you are a high- powered attorney and you post a picture from a party on a Saturday night, your future clients and/or referring partners could lose trust in you before they even meet you.
Finally, make sure that your picture is fairly recent. There is nothing worse than setting up a meeting with someone and then not recognizing them upon arrival. It's all about trust; people work with people they trust. Don't lose their confidence because you prefer a photo from five years ago when your hair was longer and the number on the scale was lower.
Get creative with your headline
Did you know that your headline appears with your name and picture every time someone sees you in their newsfeed (when commenting, posting, liking)?
Your headline is just as imperative (if not more) than your name on LinkedIn.
You will notice that many individuals have headlines that only state their job title. Why in the world would I ever be enticed to click on another individual's page by just glancing at their job title? However, if the individual's headline said "10 years of experience helping people find their dream jobs," I would probably want to know more about this person and their experience. Use your headline as leverage to set your profile apart from your competition. Your headline should reflect your personality, highlight your strengths and catch the attention of others. Use it to your advantage to stand out in the crowd!
Share valuable content
People are now using LinkedIn to help grow their businesses at an astonishing rate. We are in a day and age where people are craving more information. Sharing valuable content on your LinkedIn page can help you emerge as a leader in your industry and will appeal to future clients and referral partners.
LinkedIn has provided you with all of the tools you need (right inside their software) to be able to share compelling content. With an internal blogging structure and a video platform, there is no reason to have a profile void of content. With valuable content and a proper hashtag strategy (yes, use hashtags on LinkedIn!), you will start to see the trajectory of your business propel forward to new heights.
Wherever you are in your business, whether at the beginning stages of launching a company or trying to increase your company following, LinkedIn is an effective tool to help take your business to the next level.
Remember, an appropriate picture, a captivating headline and valuable content will take you a long way. Oh, and go ahead and list three of your most impressive skills—LinkedIn reports that doing so will increase your profile's view by 13 times. And that's the end goal, right?