Tamara Day wears a lot of hats. 
She knocks down walls. Designs and flips houses. Stars in a hit TV show.
But sitting down in her latest venture, a home décor store and design studio in Prairie Village, Kan., Day says, "Really, I'm just a Kansas City mom with a small retail shop."
While her fans may consider that an understatement, Day thinks of the new store, Growing Days Home, as an organic outgrowth of a small business journey she's been on since she started restoring furniture out of her home more than a decade ago.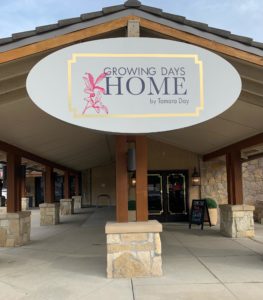 Those restoration projects, initially started in the garage to furnish her family's own home, led to popular neighborhood sales, which led to interior design projects for customers, which eventually led to her popular Kansas City-based home renovation show, Bargain Mansions, seen by millions from coast to coast.
Now the show has led to Growing Days Home.
On Bargain Mansions, Day takes a hands-on approach to renovating "big, old houses top to bottom" and then fully staging them for sale with furniture and décor. Those home interior elements need to be swapped out over time to keep things fresh for the show and to fit different home styles, leaving Day with a regular supply of items to warehouse or sell.
The retail store gives show fans an outlet for items they've seen on TV and want for their own homes, and it also gives Day the chance to offer a range of other items reflecting her "glam-and-cozy" design aesthetic to a broader market.
"When somebody comes in to shop our store, I want the people that are fans, that know about the show, to be excited, to feel like they really are seeing a little bit of the show," Day said. "But also there are people that haven't seen the show, and I want them to feel like they've walked into a beautiful space where they can find something that will touch them, make sense in their home and see that vision in the design we've created."
The result is a retail space filled with larger design elements such as lighting, rugs, art, wallpaper and fabrics down to smaller décor items like welcome mats, mugs and candles.
Growing days are not without growing pains, though. As her business expands, Day said she faces some of the same challenges many other local entrepreneurs are dealing with today.
First, staffing a retail operation is a big challenge. 
"We would love to be open on Sundays, but we just don't have the people power to make it happen," Day said. "So we're constantly looking for people that have great attitudes, a love of design — and a love of this design specifically — and really want to embrace the opportunity to have a fun place to work."
Next up: supply chain issues.
For example, Day said sourcing everything from lumber to foam has become a headache in essential home renovation tasks such as furniture building.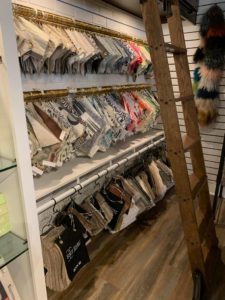 And the backlog in global shipping creates a quandary when it comes to getting the right amount of merchandise into the store.
"We could place a massive order, and maybe half of it will show up. And so it's a really challenging time to figure out … I want this much, but I'd better order this much to get it kind of situation. So always balancing that with each of the vendors is a huge challenge," she said.
Lastly, Day mentioned the importance of start-up businesses carefully identifying who their customers are — and understanding what those customers want. 
It's that process that led her to locate her retail business in the Corinth Square shopping center, where she found a strong sense of neighborhood, even among the area businesses that refer customers to one another.
"I really appreciate the community feel," she said.
As the Growing Days Home name implies, Day isn't working only to stay on top of her current projects. She continues to think bigger — and with good reason.
She sees retail sales at the store increasing in the year ahead, and she's in the midst of developing new product lines that will include partnership announcements with national brands in the coming months.
She's also creating 14 new episodes of Bargain Mansions for the Magnolia Network, a joint venture that includes Chip and Joanna Gaines of Fixer Upper fame.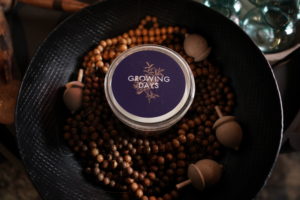 Day has found herself taking on more national speaking engagements as well, travel time she dual-purposes to source new design and décor elements for the show and store.
In the midst of it all, the self-described Kansas City mom enjoys involving her family in the business, too. 
Her 8-year-old daughter loves joining her at Growing Days Home (and tries to talk her into letting her ring up sales), while her three teenage boys are the "heavy lifters" ("generally begrudgingly," she adds with a smile). And Day's father, Ward Schraeder, remains her regular sidekick on Bargain Mansions.
The family component is another way her business is similar to so many other local businesses. Her business evolution just happens to be unfolding more publicly than most as loyal followers across the country keep tuning in to see what Tamara Day will come up with next.
Chad Bettes is an award-winning writer and editor-in-chief of Thinking Bigger. He earned his master's degree from the William Allen White School of Journalism at the University of Kansas.