To say the packaging industry is changing would be quite the understatement.
"We just experienced a decade of change in one year," said Matt Ambrose, CEO of Ambrose Packaging.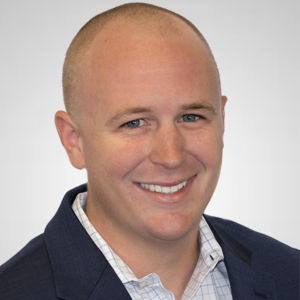 Spurred by dramatic pandemic-related shifts in consumer behavior, producers and manufacturers have been scrambling to swiftly transform how they distribute products.
Ambrose used the example of the food industry to illustrate the point.
Take a food company that traditionally averaged 70% of sales to restaurants and 30% to grocery stores. 
In 2020, those percentages likely flipped almost overnight, along with the company's need for bulk packaging (restaurants) vs. retail packaging (grocery stores).
Further adding to the challenge was the already existing trend toward e-commerce for the purchase of even common household goods, which only accelerated last year.
Yet another layer of complexity for manufacturers — labor shortages exacerbated by COVID-19.
Ambrose and his team drew on decades of industry experience and relationships to help their manufacturing clients adapt to the changing business landscape last year, not just with new packaging equipment to increase automation and output, but also with a new mindset about being better prepared to pivot on short notice.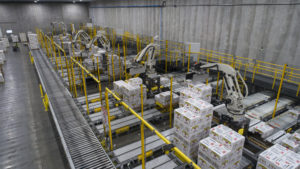 Experience with Pivoting
You might say pivoting has been part of Ambrose Packaging's way of doing business from the beginning.
The Olathe, Kansas, company was founded in 1977 by Matt Ambrose's grandfather. It started as a metal brokerage company and then diversified over the years into areas such as building materials and plumbing supplies, with the help of Matt's father and uncle.
In the late 1980s, the company found its future in selling packaging equipment and machines, along with corresponding lines of business in service and parts.
Now a third-generation company, Ambrose Packaging specializes in systems integration and material handling. The integration piece is essential in facilities with multiple machines from different manufacturers on the same production line. All the machines must work together seamlessly to keep the line moving.
The company has grown to include customers across the country, with a sizable part of the business still coming from the Midwest. Clients are in industries ranging from food and beverage to fertilizers and vary in size from the small company buying its first piece of packaging equipment all the way up to worldwide companies.
And while the packaging machines these companies need have some similarities, there's also a good deal of customization needed.
"A lot of people have F150s (trucks), but they all have different features," Ambrose said.
Ambrose's team does site visits to clients' facilities to assess bottlenecks and weak spots and then develops tailored equipment solutions that deliver greater speed and efficiency.
On top of improved packaging capacity, improved safety often follows as well. This is important first and foremost for employee wellbeing, but a secondary benefit is the financial savings companies often achieve with newer, safer equipment.
Ambrose Packaging clients have reported that an average employee back injury in a manufacturing environment costs $150,000, so it makes good business sense all the way around to reduce or eliminate such incidents.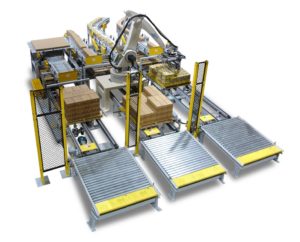 The Way Forward
Ambrose is absorbing the rapid business changes of the last 12 to 18 months, such as the cancellation of trade shows, which he and his team traditionally relied on to stay on top of new packaging equipment innovations and offerings. 
He's also working with clients to absorb the changes and prepare for the future.
Ambrose is recommending an increased focus on modular designs for production and packaging lines so companies are prepared to accommodate more quickly as business and consumer needs evolve.
This ability to pivot also applies to other critical factors such as major online retailers who can make sudden changes to packaging requirements or large shipping companies that can rapidly adjust rates based on new dimension or weight parameters.
Manufacturers who can't keep up stand to lose big-time revenue.
Consumers are demanding big changes from the retailers, too. Ambrose said that will lead to more warehouse and fulfillment facilities being built in the area to support the shorter shipping timeframes people are coming to expect.
One thing won't change for him, though, Ambrose said. 
That's his company's commitment to its employees, which he sees as essential to small-business success. His late father emphasized the importance of investing in a team of good people, being transparent with them — and aiming to "have everyone in the room be smarter than you," he said.
Chad Bettes is an award-winning writer and editor-in-chief of Thinking Bigger. He earned his master's degree from the William Allen White School of Journalism at the University of Kansas.