Ecommerce in 2021 is transforming in ways that couldn't have happened pre-pandemic — or at least, they wouldn't have happened quite so quickly. From advertising uncertainty to new consumer habits, you'll need to be open to change if you want your ecommerce brand to thrive this year.  
How the Pandemic Is Impacting Ecommerce
For ecommerce, the start of the pandemic was punctuated by a boom in shopping urgency, with online conversions increasing by 8.8% in February 2020 alone. Ecommerce has been thriving at unprecedented levels ever since, generating $791.7 billion in sales. Not only is this an increase of 32.4% from the $598.02 billion generated in 2019, it's also the highest annual online sales growth ever recorded. 
As a result, the pandemic necessitated a radical digital transformation for businesses around the world, and we're already seeing the effects in 2021.
How Ecommerce Will Change in 2021
This year, the main priority for ecommerce businesses will be to differentiate themselves from competitors. Now that the online ecosystem is inundated with an unparalleled number of buyers, it's easier than ever for your business to get lost in the search engine ranking pages (SERPs). 
Luckily, several ecommerce trends have emerged from the fray and these will be key to driving your ecommerce brand through 2021. Here are some of the changes we can expect to see: 
1. More Competition, Better Customer Experience: Never before has competition for digital space been so high; and with established wholesalers and retail giants going online, the cost of customer acquisition has been driven up. In order to stand out from competitors, as well as attract and retain new customers, brands must pay more heed to how they can optimize the customer journey from start to finish.
2. Changes in Consumer Habits: The pandemic created a demand for home-related items that were previously bought in-store, such as food, sanitary products, and home essentials. Brands have the opportunity to capitalize on this shift in customer habits by offering products or services that people can enjoy at home. 
Another new customer habit is the desire for convenience and instant gratification. While these needs were already prevalent before the pandemic, months of lockdowns and social distancing have transformed these desires into expectations. As a result, online purchases in 2021 will be driven by consumer fulfillment demands, like the option for free home delivery.
3. Higher Customer Acquisition Costs: Increased competition and new consumer expectations have made customer acquisition much harder and more expensive in 2021.
The result is a lot of advertising uncertainty. Additionally, as more people rely on ecommerce, the more they tend to value privacy and control over the use of their data. This has prompted Google to begin phasing out the use of third-party cookies, making it even more difficult to target consumers with ads. 
All of this leads to a much higher customer acquisition cost (CAC). This has caused another significant change to the ecommerce landscape: Brands are starting to focus less on customer acquisition and more on customer retention. This brings us to what you should be doing in order to retain more customers and navigate the year successfully.
What Ecommerce Brands Should Stop and Start Doing in 2021
STOP multichannel marketing and START using omnichannel strategies.
Instead of using a select number of channels that revolve around your product, you should now be opting for an omnichannel approach, which revolves around the customer. Omnichannel retail is vital for ecommerce in 2021 because it maximizes customer convenience and experience.
Mobile apps are crucial here. According to research, the pandemic facilitated a massive increase in mobile activity last year, with app downloads rising to an unprecedented 143 billion, and on-track to reaching 230 billion by 2025. So if mobile apps aren't a part of your omnichannel strategy, it might be time to start integrating them. 
STOP being profit-driven and START building a purpose-driven brand.
Brand development will always be an important part of ecommerce, but if you want your business to soar this year, you need to start presenting a purpose-driven brand.
40% of consumers are now purpose-driven, meaning they want to buy products that align with their beliefs and morals. For example, purpose-driven consumers prefer to pay a higher price for something that's eco-friendly than pay a cheaper price for something that is not.
Consumers are becoming less and less influenced by how flashy a website is or how impressive a product range is — these are now expectations, not unique selling points. Instead, people are placing more trust and value in companies that are human, align with their values, and offer good solutions. So, when brand building in 2021, make sure to emphasize these key areas.
START automating your fulfillment process and offer free, fast and sustainable delivery.
64% of consumers across the globe want their order to be shipped free of charge, and 67% of consumers in the US want their order within two days. In response, many brands have introduced automated fulfillment as a way of speeding things up. 
But if you really want a competitive edge, consider offering eco-friendly packaging. In fact, three-quarters of US consumers said that they're more likely to purchase a product that's packaged sustainably.
START cashing in on global opportunities.
If your ecommerce store is only available locally, you might want to consider cashing in on the global opportunities that the pandemic facilitated. Here are some stats:
In 2020, cross-border ecommerce sales grew by 82%.

In April 2020, cross-border sales exceeded 100% year-on-year growth.

A survey found that 52% of consumers made at least six cross-border purchases online since the beginning of 2020.
Taking advantage of cross-border sales could open your ecommerce business up to new opportunities, especially in countries where product availability is lower or shipping and taxes are higher.
Why Ecommerce Will Never Be the Same
It's clear that the COVID-19 pandemic has changed online shopping forever. What was once a convenient alternative to shopping in-store has now become an absolute necessity, partly because of social restrictions and partly because of the psychological impact the pandemic has had on consumers. 
Even as the spread of the virus begins to level off, people are still opting to shop online as a result of months upon months of having to stay safe and cautious. This is revolutionizing the way the online world operates, and if you want to stay relevant, you must adapt.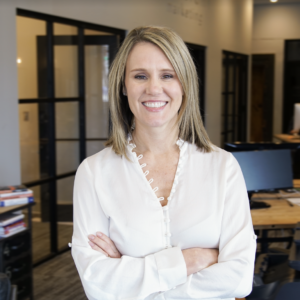 Brandee Johnson is the owner and CEO of LimeLight Marketing. After a 15 year run in corporate America, working for leading brands Deluxe Corporation and LEGO, Johnson followed her long-time dream of starting her own company and founded LimeLight Marketing, a brand, digital marketing and development agency that helps brands foster customer trust and grow market share. Since then, the agency has grown rapidly to serve companies across the US.