Growing a business while raising a family is a challenge for any working parent. But for some single mothers, entrepreneurship has provided the ability to balance work with child-rearing.
Single Mother Guide reported that as of 2018, 11.3 million families in the U.S. were headed by a single parent, 81 percent of which were female. Of those, two-thirds were active in the workforce.
Anyone starting a business works overtime to provide for their families—and working moms within Kansas City's entrepreneurial community are no exception.
With Mother's Day just around the corner, Thinking Bigger sat down with some of Kansas City's local "mompreneurs" who do it all.
Üdo
Rhonda Dolan remembers the exact moment she got the idea for her tech startup: 10 a.m. March 7, 2018.
On the following day, March 8, Dolan lost her job as a business development specialist at a local health care institution.
"I think the universe was telling me to follow that idea," Dolan said. "And now, here we are."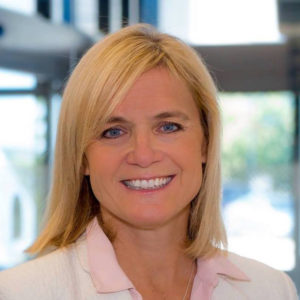 That lightbulb moment became the foundation for Üdo, a mobile app platform that connects users with live personal assistants. The platform is currently offered to businesses seeking meaningful benefit offerings to their employees.
"It's a marriage of live talent and machine learning and support that makes this viable and scalable," Dolan said. "We're building a gig workforce of Döers, and those people are then approved and vetted for specific tasks, and a one-on-one personal assistant outsources those tasks for the user."
Dolan says that the shared economy has made the software possible, as well as local resources — she recently was selected to receive funding from Digital Sandbox KC, a proof-of-concept funding program for early-stage businesses.
Despite her early accomplishments with Üdo, Dolan will tell you that her most meaningful work is raising her three kids.
A single parent since 2011, Dolan was inspired to start Üdo when she realized she wasn't alone in experiencing "the world becoming a little too big on a regular basis." As she parented three teenagers on her own and cared for an ailing parent, Dolan knew there was a practical solution to the cognitive overload that so many experience.
"We think about having a separate work and family life, but particularly in our current culture, those things are blending more and more than they ever have in modern history," Dolan said. "That is very much a part of why I'm building Üdo."
Dolan pointed out that in general, women aren't socialized to ask for help and are subjected to a cultural expectation to "have it all and do it all." She found that this experience was common to almost all women that she knew, once she started to ask questions.
"I wanted to develop a tech solution to a modern-day problem," she said. "The decision was very informed by the fact that so many people are trying to be all these things to all these people — to a boss, friends, community, parents and children."
Over the past few years, Dolan has come to recognize the organic symbiosis between single parenthood and running a business as a one-woman team.
"Raising kids and starting a business are similar processes," Dolan said. "You know what your vision is for them. You never lose sight of where you want to go, but you recognize, as with a child, that you're guiding, encouraging, taking steps back and learning from each step of the process.
"There's a direct parallel there. They're both your babies, you have some control but not all of it, and as they grow, you have to give up some of those control points. And like single parenting, you can't do it alone. You have to surround yourself with people smarter than you are."
Coming off of her first year in business, Dolan is hoping to expand revenue, clientele and staff so she can fully scale her business.
"I hope to build support for those who are doing so much, and to create a community for people working on their own," she said. "That's my dream and that vision is what motivates me."
Hampton CPA
Following her divorce in 2001, CPA Julia Hampton had two options. She could join a large accounting firm, working 60 to 80 hours a week and missing crucial time with her 8-year-old daughter. Or she could take the leap and do business on her own timecard.
Hampton knew she had to work to keep her family afloat — but she wasn't willing to sacrifice time with her daughter to do it.
So, while keeping on with her current job, she started printing business cards and laying the groundwork for her own practice. Later that year, she officially launched her business, Hampton CPA.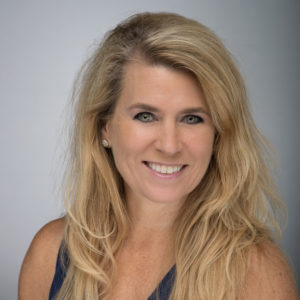 "We ate a lot of mac and cheese and chicken nuggets from Walmart those first few years," Hampton recalled. "I was kind of an accidental entrepreneur; I became one because I needed to survive and pay the bills."
Hampton's regular schedule as a part-time business owner, full-time mom went something like this: She would get her daughter ready for school every morning at 7:30 a.m., drive her to school and work through the school day. Then she would pick her daughter up, make dinner and keep working. Afterward, she'd put her daughter to bed, then work some more until the lights went out. And repeat.
"There was no one else to help out; I was doing it all," Hampton said. "The yard work, dinner, shopping, parenting, all while working. That was the biggest struggle."
Hampton's biggest hurdle was one many entrepreneurs may share: There were too few hours in the day. Hampton said she often had to miss networking events or other work obligations to put being a mom first.
"That's one thing about being a single working mom: You get really good at multitasking," Hampton said with a laugh. "You're used to doing it all anyway as a mom.
"Entrepreneurs never work 8 to 5—we work whenever we need to and whenever we can."
Now, with her daughter, Kate, in nursing school, Hampton's business has taken off. Empty nesting has given her plenty more time to increase her staff from one to 10; although her main office is located in downtown Lee's Summit, Hampton recently bought another office space in Raymore.
"Empty nesting has given me much more freedom to grow my business," Hampton said. "It's grown rapidly without constraints of being a mom on top of everything."
Looking back over the last decade, Hampton has no regrets about the professional sacrifices she may have made to raise her daughter. That's time that you can never get back, she said, no matter how successful your business may be.
"As a mom, you can work whenever you need to; when they go to bed, you do more," Hampton said. "You may not sleep a lot, but you have that flexibility and you still get to be part of your kids' lives.
"That's the most important part. I would never give up those years to make more money."
Storybook Theatre
In the spring of 2016, Julie McKinley found herself at a crossroads. She was caught in the middle of finalizing a divorce, raising two young kids and running a local theater and arts education program on her own—a job that she adored but wasn't sure could support her family.
So she sought out some advice.
"My personal faith is a huge part of my journey, so in that moment I sort of sent up this flabbergasted prayer: OK, God, is this what we're supposed to do, or should I do something else?" McKinley said.
She got her answer a week later: a phone call from a festival in downtown Lee's Summit, asking if McKinley's troupe at Storybook Theatre would perform.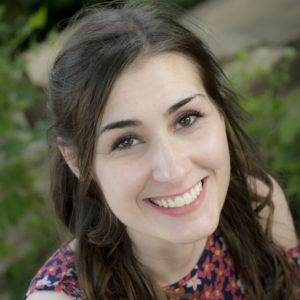 "Since that day, we've been on a crazy growth trajectory," McKinley said.
In the last year alone, McKinley's K-12 arts educational program, Storybook Theatre (pictured above), has seen at least 150 kids participate. McKinley also procured a new performance space after years of rehearsing in garages, driveways and basements.
Located in Blue Springs, Storybook Theatre started as a homeschool enrichment program in 2005 — before McKinley's kids were born — but her passion for working with kids goes back to her own childhood. Combined with her love of theater, the program has a sort of magic for her.
"I love watching these kids build confidence as they learn new things and interact with each other," McKinley said. "It's kind of magical to see them be proud of themselves when they accomplish something.
"We talk as a group about our favorite parts of the show after it's over," she continued. "Mine is usually the curtain call at the end of a performance, and I get to see the looks on our kids' faces when they realize that they've done it, that they've brought the show to life and performed it all on their own."
When it comes to single-parenthood and running her own studio, McKinley also pointed out the similarities, both in leadership and responsibility.
Both labors of love mean that McKinley gets to work with kids, so it's a win-win.
"My passion is that I want kids to have confidence in themselves, in that they're able to do amazing things in average, ordinary life experiences," McKinley said.
"I just want to be able to reach as many kids as possible and to make a difference in their lives."