Rosin Preservation fuels Kansas City's future by documenting its architectural history.
ENTREPRENEUR // Elizabeth Rosin
COMPANY INFORMATION // Rosin Preservation | 1712 Holmes St. | Kansas City, MO 64108 | (816) 472-4950 | www.rosinpreservation.com
TYPE OF BUSINESS // Historic preservation consulting firm
YEAR FOUNDED // 2006
EMPLOYEES  // 7
KEYS TO SUCCESS // You have to get out there and talk yourself up.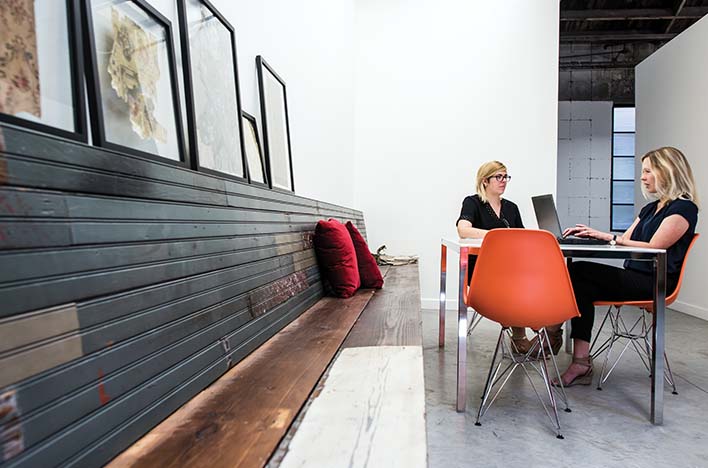 Elizabeth Rosin and the team at Rosin Preservation don't swing hammers. They don't hang drywall. They don't draw up blueprints.
But there are few people who have played a bigger role in downtown Kansas City's architectural renaissance.
Rosin Preservation conducts the research that helps developers secure federal and state historic tax credits. That funding can make or break rehab projects that are often more complex and more expensive than new construction.
Because of Rosin and her team, dozens of aging buildings have found new life as restaurants, apartments, shops and office space, reinvigorating the heart of the city.
In 11 years of business, Rosin Preservation has completed more than 100 historic preservation projects, which in turn supported more than
$1 billion in construction and development. That includes work on the Kansas City Power & Light Building, the Wall Street Tower, the Roaster's Block Apartments and many more.
"A lot of developers both in Missouri and outside of Missouri have become very savvy at using those credits and in doing historic projects," said Rosin. "I mean, it's transformed downtown Kansas City. Until really the last couple of years, it's been hard to point to a project that hasn't had a historic component."
Many, but not all of those 100 projects took place here in Kansas City. The firm's reach extends to St. Louis, to Springfield, to Wichita, across rural Kansas and Missouri and beyond.
All told, Rosin Preservation serves clients in more than 11 states, and by the time you read this, another three could be added to the list.
Eventually, Elizabeth Rosin would like to bring the total to a nice round 50.
"I want to be national," she said.
REPUTATION FOR PRESERVATION
Rosin Preservation's home is a one-story brick building at 1712 Holmes, on the eastern edge of the Crossroads Arts District. The 1926 building was originally part of a brass foundry, and in later years was used as a mechanic's shop.
Today, Rosin and her team work under the same barrel-vaulted roof as its previous occupants did. It's a perfect example of Rosin Preservation's commitment to reviving older properties—"kind of putting our money where our mouth is," she said.
The new space is more than four times bigger than Rosin Preservation's last office, but the firm needed the extra room. Between 2010 and 2016, its head count grew from three people to seven.
Rosin had to hire the extra team members simply to keep up with the demand for services.
"Since Missouri started their state tax credit program in 1998," she said, "Missouri has been one of the top users of federal historic tax credits in the country, consistently 1, 2 or 3."
Missouri's historic tax credit is equal to 25 percent of a project's qualified rehab costs, and it can be used in combination with the federal tax credit, which is 20 percent for income-producing properties.
Historic tax credits are a big reason why Rosin became an entrepreneur.
A New Jersey native, she had moved to Kansas City in 1993 to work for the city's Historic Preservation Commission.
When Missouri enacted its own historic tax credit in 1998, Rosin and a fellow preservationist realized there would be a huge need for experts who were trained in historic preservation and who could help developers successfully apply for credits.
They went into business together as consultants. A few years later, Rosin struck out on her own and founded Rosin Preservation in 2006.
In addition to tax credit consulting, Rosin Preservation helps clients apply for the National Register of Historic Places. The firm has helped place about 2,000 buildings and other resources onto the register.
Local governments and community organizations also hire Rosin and her team to conduct studies of entire neighborhoods.
Those reports highlight the area's history and potential opportunities for preservation and development. Locally, Rosin Preservation was recently tapped by Historic Kansas City to conduct a survey of the Westport area.
"We help property owners and decision-makers capitalize on historic (buildings) to create vital communities," Rosin said.
The team members at Rosin Preservation are architectural historians, not architects, so they don't design anything. Rather, they look at the history of a structure, when and how it was built and how it has been used.
"We go into that with no preconceived notions," Rosin said. "And it's really about understanding what is there and what is not there and what is the history—what are the stories that we expect and what are the stories that we don't expect."
'YOU HAVE TO GET OUT THERE'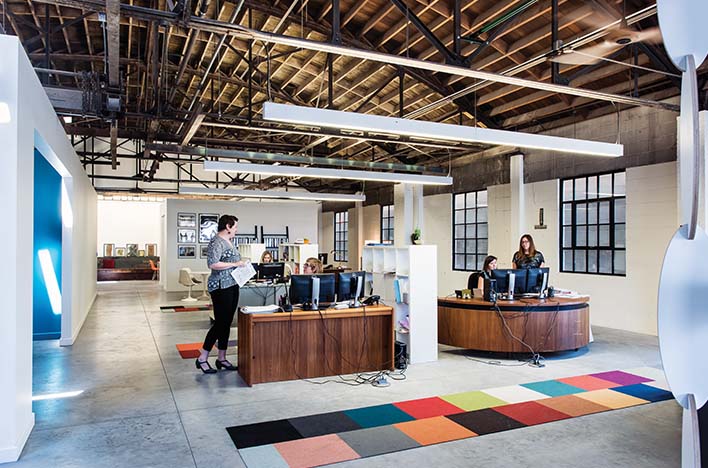 Today, 35 states offer historic tax credits. Because Rosin Preservation has undertaken so many projects locally, the firm has a thick portfolio that it can show to prospective clients in other communities.
"We're able to go out now and say, you know, we've done a hundred of these projects, which represents a billion dollars of construction," Rosin said. "We have seen just about every possible building type, function, problem crop up. And if we haven't, we know who to talk to figure it out."
It's given her the confidence to set a major goal: establishing Rosin Preservation as a company with a national reach.
There aren't many firms in this field that deal with clients across the country. Rosin has gotten a little frustrated seeing competitors land projects that left her thinking: "We could do that, and we could do that at least as well, if not better."
Of course, that introduces a new challenge. "Now that we've said out loud that we want to go national from being regional," Rosin said, "now we have to find those customers and make that happen."
Most of Rosin Preservation's business has come from word of mouth, so Rosin has been investing in marketing. She paid for a rebranding and a new website filled with case studies that prospects can peruse. And she has done direct mail campaigns—a series of post cards featuring images of past projects.
BLUEPRINT FOR GROWTH
As she has grown her firm, Elizabeth Rosin has made time to expand her own skill-set.
When Rosin Preservation first started, "I spent a lot of effort on learning how to run a business and making sure I understood what I was doing," Rosin said.
She enrolled in a series of entrepreneurship workshops offered by a local bank. She also meets with a business consultant, Dodie Jacobi, both one-on-one and through the roundtables that Jacobi organizes with other clients.
"The business roundtable groups have been fantastic," Rosin said. "I've met so many small business owners, entrepreneurs."
Many of them have faced the same kinds of challenges that she's dealing with, and they're able to share their perspectives on any problems.
Rosin is also a big believer in her dashboard—a basic Excel spreadsheet where she can log and track the most important metrics for her company. That includes everything from revenue and projects to social media performance.
"I am a slave to it every month," she said. "You know, updating it every month, watching trends. And with 10 years' worth of data to look at, I can say, OK, it's a little slow right now, but it's going to pick up."
Rosin is very deliberate about hiring additional team members. She wants to make sure there is long-term demand before  bringing another person into the company.
"It's been very slow and steady and organic," Rosin said. "You know, when there's a sustained demand for services, when we're all working flat-out for six months with no end in sight, then it's like, OK, I think we need another person on board."
Not that you have to hire a full-timer to help you address areas that may not be the best use of your time.
"For instance, as soon as I hired staff, I also hired a bookkeeper," Rosin said. "I can pay bills and make bank deposits, but figuring out payroll was not good use of my time. Having someone come in for a couple hours every other week gave me piece of mind that everything was being done right, and it allowed me to focus on selling our services and doing the work."
Doing business development—dedicating time to drumming up leads and projects—is a bit of a change for Rosin. Until two or three years ago, she didn't have to think much about growing the business.
"We were just doing what we do, and there was plenty of work to keep us busy," she said.
She's not a natural schmoozer, but she knows that if she gets out and tells the story of Rosin Preservation, there's a country full of clients who need services that her team is eminently qualified to deliver.
"You have to get out there and talk yourself up."