Video content is becoming increasingly important for ecommerce brands as part of their marketing strategy. As we move deeper into a more visual world, moving images and videos play a major role in how we consume information.
From webinars to YouTube videos, social media stories, and more – there are many benefits to bringing video into your marketing plan. Here are some ways in which video content marketing can strengthen your brand:
It helps consumers learn more about a product or service 

Great for storytelling and building deeper relationships with your audience

A good way to repurpose content for social media platforms

Video content helps with SEO practices 

People love video content because it's so engaging
Studies have shown that internet users spend roughly 100 minutes a day looking at video content online. Here we share a few snappy and succinct ways for you to get your videos out into the world.
5 ways to promote your video content
1. YouTube
YouTube is all about video content, so it makes sense to start here when it comes to building an effective video distribution strategy. The platform brings a world of video types together, covering everything from how-tos to walk-throughs, online lectures and talks, and even just silly and fun stuff.
The benefit of YouTube is that, unlike other social media platforms, you can have creative control over how long your video content is. It's helpful to know some good user stats when piecing together your video content for YouTube, such as:
It tends to reach a demographic of users between 18-49, although 81% of 1-25 year olds are also starting to use the platform

70% of users watch their videos on a mobile device

The top categories are how-tos, pop culture, and entertainment

First page YouTube videos tend to be around 14 minutes long
2. Your Website
When it comes to video distribution, don't skip making full use of your own channels. Your website is a great place to share any videos you have. For ecommerce brands with a number of videos, you can make a dedicated video landing page or simply embed your video or videos into relevant places within your home page or product page.
Not only does it add intrinsic value to your website, but search engines also love videos on web pages because it increases time spent for consumers interacting with your page. 
3. Email campaigns
Adding video content to your email marketing campaigns can improve your click rate by a whopping 65%. That's no small feat. By embedding a video in your email marketing, you can nurture lead generation, share tutorials, add live testimonials, and establish a closer connection with your audience through the power of voice and face.
There are lots of relevant topics to cover in video content for email, so here are some tips to help make your email video distribution a success:
Keep your video short and sweet, especially when sending the first few emails until you can track engagement. Be respectful of your customers' time

Swerve the spam box by avoiding using language that would be flagged as spam – AKA lots of exclamation points or capital letters

Make sure that your video brings value to the viewer in some way

Include text in the email and a call to action to maximize potential
4. Instagram
Social media platforms are made for instant sharing, high engagement, and piquing visual interest – and Instagram is without a doubt a strong contender for being a video platform favorite.
Not only can you add videos to your stories and directly into the feed, but you can also make longer sprawling videos of up to 60 minutes and have them added to IGTV. As the platform has a billion plus users, Instagram can be a golden ticket when it comes to video distribution. 
Here are some ways in which you can get the best of Instagram and share videos that your audience will engage with:
Studies have shown

that the best length for an Instagram video is 26 seconds

Up to

80% or more people

will watch Instagram videos without the sound, so add subtitles

Maximise the potential of your video by adding direct product links 

Partner with influencers who can also create relevant, shareable video content

When crafting Instagram stories for ecommerce, use polls and questions to collect data

Stay up to date with popular hashtags so you can keep your brand relevant 
5. Facebook
Facebook is another popular social platform for distributing your video content. With over 4 billion video views every single day and over 70% of users finding the video content relevant to their interests, there's a lot to be gained from sharing videos on this platform.
Some great types of video content that work well with Facebook include user generated content, behind the scenes videos, product information and showcasing, tutorials, and fun compilations.
Here are a few things to keep in mind when creating and distributing your video content on Facebook:
Your video should have a hook in the first four seconds

Use captions, as only 15% of users will watch with the sound on 

Videos that perform the best are usually between 15 seconds and one minute long

The Facebook live video feature can be great for some businesses (Q&As, streams, tutorials)

Don't forget to add videos to your Facebook stories, too

Make sure you have a good thumbnail to reel people in
Video content should always be a consideration for brands looking for a full and well-rounded marketing strategy. Video content can be more engaging, informative, emotive, and suits today's modern browser, especially in a world oversaturated with content.
By creating great videos, understanding how to tailor video content to meet the needs and demands of each platform, and knowing where to distribute your videos, you can get the best from your content, grow your reach, and make more sales.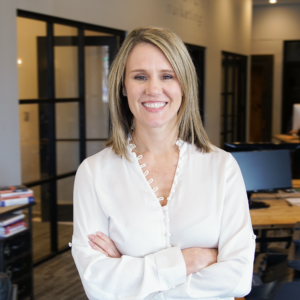 Brandee Johnson is the owner and CEO of LimeLight Marketing. After a 15 year run in corporate America, working for leading brands Deluxe Corporation and LEGO, Johnson followed her long-time dream of starting her own company and founded LimeLight Marketing, a brand, digital marketing and development agency that helps brands foster customer trust and grow market share. Since then, the agency has grown rapidly to serve companies across the US.