If you are like many business owners or marketing executives today, you may be struggling with your digital marketing investment decisions.
While website content and blogging are still cornerstones of any inbound marketing strategy, buyers now expect to see more video content – so it's no surprise that Google is favoring websites with good video SEO (search engine optimization).
The dilemma for you, however, is that investing more into video production services will not automatically equate to better marketing results. If your only takeaway from this article is to blindly start making more videos, you will spend a ton of money and fail hard. Too many digital agencies try to create videos to be clever or artistic, and they fail to deliver any return on investment.
But just like your website's SEO, videos need to be optimized from the ground up to generate a meaningful return on investment. 
How Do You Create Highly Rankable, High-ROI Videos?
When you create video for your business, you need to center this content around your users' search behavior. By incorporating SEO and keyword research into your video strategy, it takes the guesswork out of the process. That makes sense, right? If you don't use SEO research to guide your video strategy, you will end up with video content that is driven by the artistic whims of your videographer.
Too many video pre-production meetings are based on creative brainstorming or mindless white-boarding. Sound familiar? But why waste your time on guesswork when proven SEO tools tell you exactly what kind of video content you need to create to get more traffic, leads and sales.
Keyword research needs to be baked into your video strategy at every level, from storyboarding through scripting. When you create videos around your customers' needs, questions and problems, you will hit the bull's eye every time while unlocking a cascade of new internet wins.
How Do You Publish Video the Right Way?
So now you've created highly rankable video content that your prospective customers are dying to watch. Yet if you don't publish this content in the right places in the right way, your videos will never reach their full ROI potential. Most digital agencies and video production companies simply post the videos and hope for the best. But what about promotion? What about optimization? What about distribution?
Luckily, Google provides a ton of guidance in its best-practices documentation on how to publish your videos to the internet to get the biggest bang for your buck. Here is some important advice from a key section:
Make sure that each video is available on a public web page where users can watch the video. Make sure that the page isn't blocked by robots.txt or noindex robots meta tag; this ensures that Google can find and index your page.
To give your videos maximum exposure, create a dedicated page for each video, where the video is the most prominent subject on the page. Some features require that type of video page, including Key Moments, the Live Badge and other rich result formats. It's fine to include the same video on both a dedicated page and its original page alongside other information, like a news article or a product detail page.
Some helpful tips for you to supercharge your video ROI:
Optimize your website for SEO.

Incorporate SEO keyword data into your video production.

KEY

: Add rich result formats to your website videos (special code added via

SEO schema plugins

).

Create Q&A videos with summary blog posts.

Host your videos on YouTube for maximum SEO value.

Optimize your YouTube videos (titles, descriptions, hyperlinks and tags).

Embed videos on your site from YouTube.

KEY

: Promote your videos on social media

from

your site!

Add testimonial videos to your website.
What Should You Do Now?
Like it or not, video is now a fundamental part of marketing, and the more you put off video creation, the more you will lose market share to your competitors. Now is the time to optimize your video strategy or create a new one. Just be sure to consult with your SEO partner before creating any content, especially video.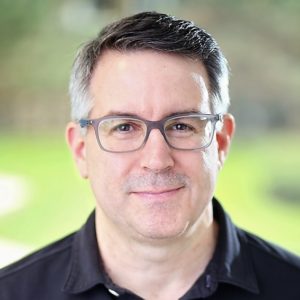 Phil Singleton is a multi-business entrepreneur and the CEO & founder of Kansas City Web Design & SEO, a digital marketing agency in Overland Park. He is a co-author of the bestselling book SEO for Growth: The Ultimate Guide for Marketers, Web Designers & Entrepreneurs. Phil is also co-founder of Podcast Bookers, a public relations agency that books marketers, business owners and authors on established podcasts.