Like the years prior, we are heading into 2022 a little wiser than we were before. We have a notebook full of lessons learned and a mindset of change (preferably the good kind). 
Whether you are looking to grow your business by a certain percentage or expand into new territories, planning is an essential part of business. Our HR and compliance experts have pulled together the top HR topics that business owners should include in their 2022 plans. 
Top HR Topics to be Mindful of in 2022
Handbooks

Recruiting

Benefits

Training

Job Descriptions
Handbooks
Remote work became a widespread practice in 2020 due to the pandemic, and employers were forced to act quickly to accommodate the ever-changing landscape of the workplace. Even as employers shift back towards some in-person operations, there is still room to revise policies on providing reasonable accommodations and understanding that not all jobs can be done from home. 
While not all legislative changes may apply directly to your business, they are often required to be placed in the handbook regardless. In addition, we find that minor culture shifts occur throughout the year in each company, so looking at dress code, code of conduct, inclement weather and other subjective policies is also beneficial. Disability leave, arbitration agreements and medical marijuana are all subject to ongoing legal discussions and reviews, which may mean additional handbook updates are a part of your future.
Recruiting
We are experiencing a unique and challenging recruitment landscape, with studies showing that 41% of employees are planning to leave their current positions this year. 
Now more than ever, it's important for business owners to adapt to a new way of recruiting whether that be through virtual interviews, remote workers or turning your attention to your internal staff. It is important to take the opportunity to add new skills, adapt as needed and show value to the organization.
Recruiting is not just about ads online — it's a hands-on process that requires attention and care from start to finish. In the tight labor market, business owners need to get creative with their recruiting strategies. 
Adopting a recruitment strategy for 2022 will be imperative as businesses continue to grow their staffs. If you are looking to include management and upper staff in your recruitment strategy, we recommend you take the onus of ensuring your team is equipped with proper interview training. When developing your recruitment plan, remember to factor into the budget hard costs of job postings, new equipment, business cards and other expenses that go into recruiting and hiring a new employee.
Benefits
While it may seem trivial to begin thinking about next year's open enrollment period when many companies are going through this year's enrollment, but no one ever regrets being over prepared. Open enrollment always seems to sneak up on people, and if you aren't prepped, you can find yourself drowning in it. 
In addition, when planning your 2022 budget, remember to estimate at least a 10% increase in benefit costs and in some cases a 25% increase in cyber insurance. Set aside time early in the year to ensure you are ahead of the game and can make the process as smooth as possible for yourself and your employees. 
Training
The purpose of training is to help establish transparent communication within your organization to ensure your employees feel comfortable and safe. Show how your organization is committed to a work environment in which all individuals are treated with respect and dignity and that it expects all relationships will be business-like and free of bias, prejudice and harassment. Conducting annual anti-harassment trainings or diversity, equity and inclusion trainings can help protect your employees and your organization.
Job Descriptions
Recent studies show that 60% of workers are concerned about job descriptions being too vague or lacking clarity about day-to-day job responsibilities. 
Employers often overlook the importance of a complete and accurate job description. Like handbooks, job descriptions should be reviewed every year as people's responsibilities change and evolve. An updated job description also serves as a reminder of tasks employees may have forgotten about.
Implementing a well-rounded HR program for 2022 can help encourage employee retention and morale while decreasing your risk of potential legal issues. There is no better time than the end of the year to reflect on what worked in your organization or what was lacking. HR programs provide compliance and protection for business owners and their staffs and show a commitment to offering the best experience for everyone.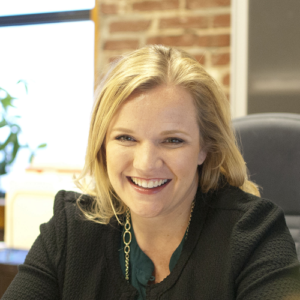 Erica Brune is president of Lever1, a Kansas City-based professional employer organization (PEO) providing human resources, payroll and employee benefit solutions. Within five years of launching Lever1, Erica helped drive the company to become Missouri's Fastest Growing Company of 2017, ranked No. 44 in the nation by Inc. magazine.